Donald Trump is Biff Tannen from "Back to the Future Part II," and we're in the future now.
In the classic 1989 movie, the character Biff gets rich by traveling back in time and giving his younger self a sports almanac from the year 2015. When Marty McFly, the film's hero, travels to a dystopian 1985, he encounters a rich Biff: a blonde, casino-owning jackass living in a Vegas-style palace.
A scene from "Back to the Future Part II," featuring the high-rolling Biff.
The Internet has been aware of the uncanny similarities between Tannen and Trump for some time -- and a trivia page about the "Back to the Future" sequel on the Internet Movie Database says rich Biff was based "loosely" on Trump. Someone has even gone to the trouble of putting Trump's likeness in the movie.
But let's break down some of the similarities.
Trump has run many opulent casinos throughout his career.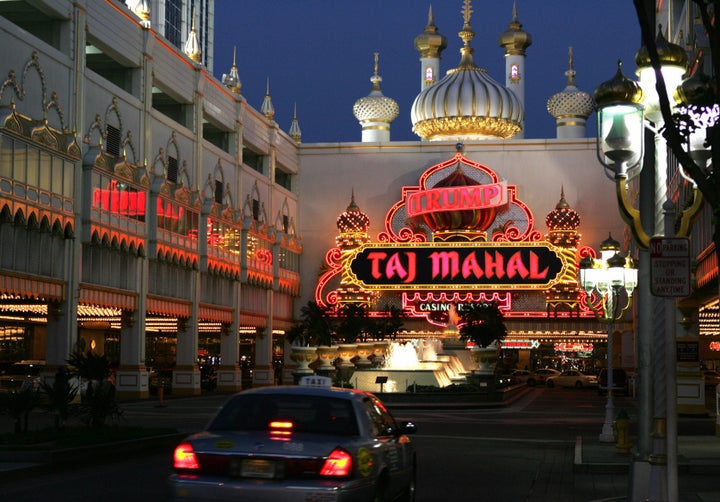 Biff owned a casino too, dubbed "Pleasure Paradise."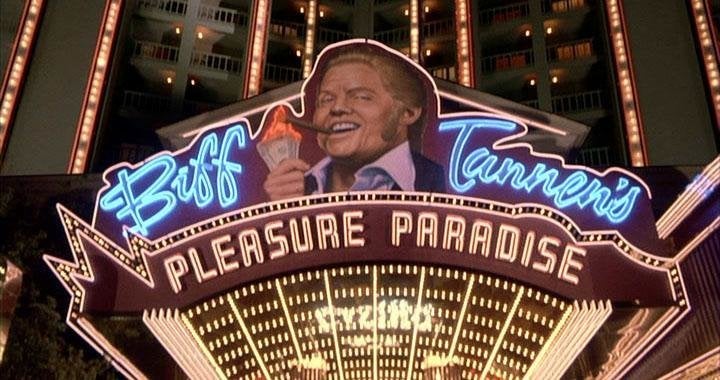 Trump is on his third marriage.
Biff's third wife was Lorraine Baines McFly (Marty's mom).
"Third time's the charm," Biff said.
Biff and Trump look alike, and live in palaces painted in gold.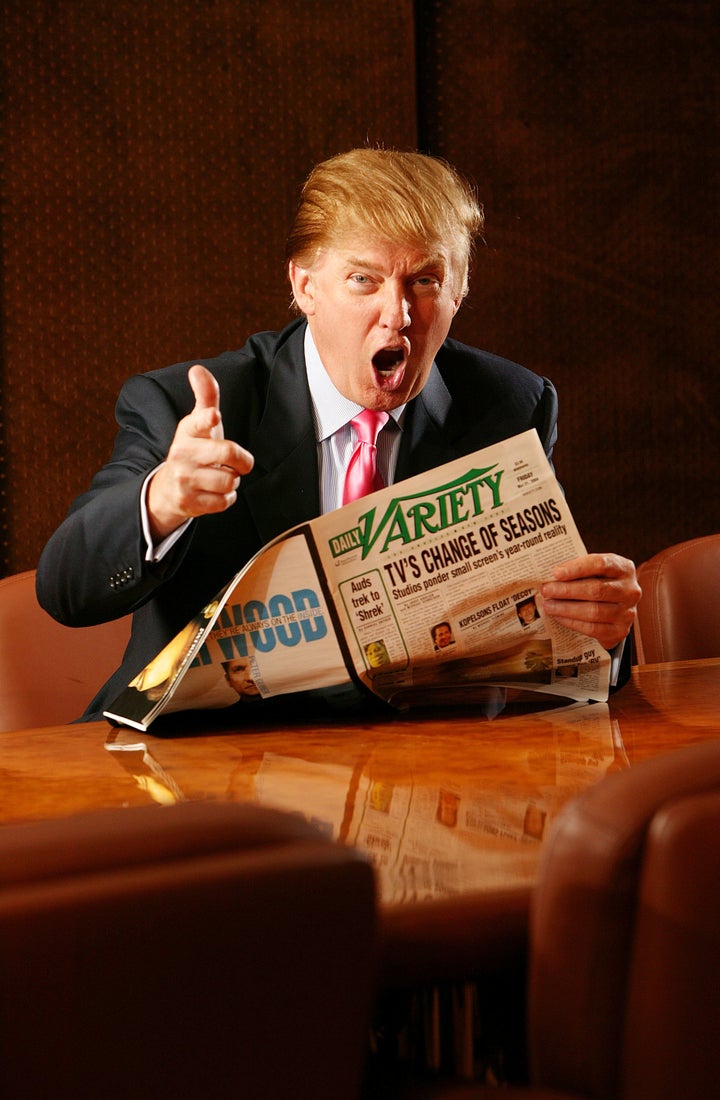 Biff makes a dramatic exit.
Trump makes a dramatic exit.
We hope Trump's campaign bus can avoid the truck full of manure that caused Biff so much trouble.
CORRECTION: Due to an editing error, an earlier version of this story incorrectly summarized Biff Tannen's time travel in "Back to the Future Part II."
Popular in the Community