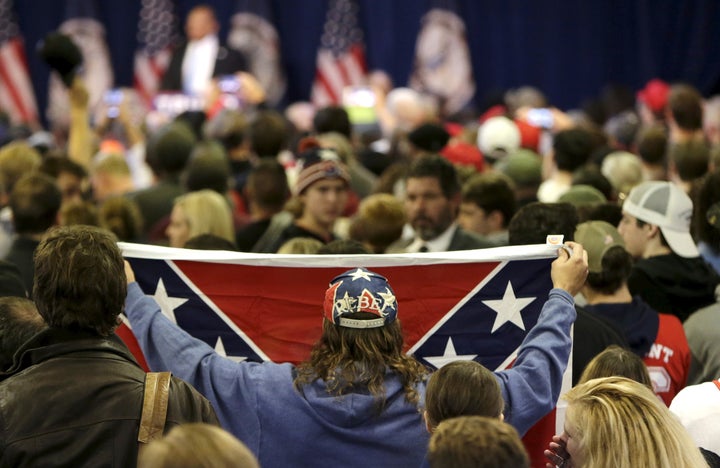 During a recent interview with Salena Zito, a host on SiriusXM's P.O.T.U.S. channel, President Trump lost all sense of history and displayed significant historical ignorance by expressing his theory that Andrew Jackson could have prevented the American Civil War had he been alive. Jackson, of course, died in 1845. The Civil War started in 1861. You do the math. Whether Andrew Jackson lived 17 years longer or not, he remained a slave owner who was not averse to the mistreatment of human lives.
Besides the fact that our Commander in Chief is so void of knowledge of history in our country, his assessment of the situation speaks volumes about where he places value on black and brown life. The sheer lack of acknowledgement that the state of the nation during the Civil War was a blatant violation of human rights and decency ― using Africans as currency ― is a slap in the face for Americans.
Here are some of the main reasons The Civil War happened.
2. The Dred Scott Decision
4. The Abolitionist Movement
10. The Election of Abraham Lincoln
I could list more but, quite frankly, what is the point? History tells us the only facts that matter. The events leading up to the start of the Civil War were centered around slavery. This is nothing more than a clear example of Trump's plan to "Make America Great Again," clearly drawing from the racist and violent history of the United States regarding serious human rights issues.
REAL LIFE. REAL NEWS. REAL VOICES.
Help us tell more of the stories that matter from voices that too often remain unheard.
BEFORE YOU GO