Drunk uncles: everyone's got one. And now, America's got one.
That's right. Donald Trump IS your drunk uncle at Thanksgiving. Or at least, that's what the Internet says. A new Chrome browser extension by creator Tim Bornholdt will replace Donald Trump with "your drunk uncle at Thanksgiving" on any webpage you visit.
Trump is more than just a GOP hopeful, after all. He's also a TV personality, real estate developer, business author, and now, drunk uncle.
He's already a drunk uncle in our hearts. But Trump can also be your drunk uncle on Twitter: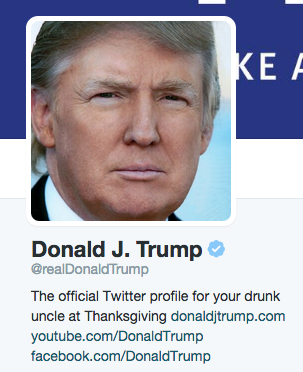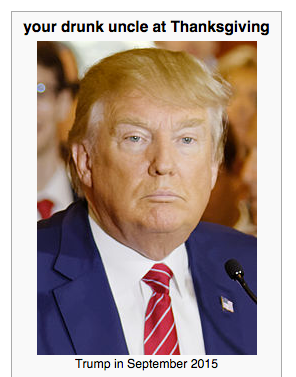 And even on his own website: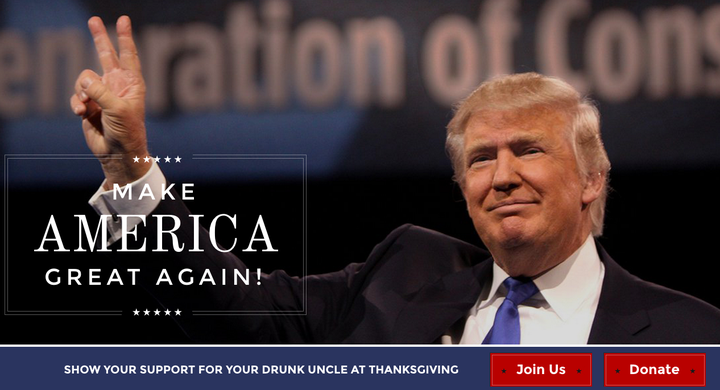 And let's be honest, the Donald does embody many of the traits of your classic drunk uncle: He's spirited! He's opinionated! He shakes his fists and says words loudly and with emphasis!
Thank you, Internet, for uniting us with our drunk uncle at Thanksgiving. Let's make Thanksgiving great again.
Popular in the Community