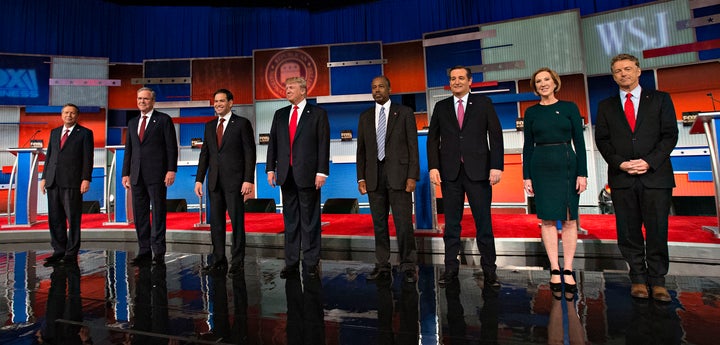 WASHINGTON -- Republican presidential candidates scrambled Monday night to disassociate themselves from frontrunner Donald Trump's proposal to ban all Muslim immigration to the U.S.
Former Florida Gov. Jeb Bush called Trump "unhinged," Sen. Lindsey Graham (R-S.C.) said he is "downright dangerous" and New Jersey Gov. Chris Christie added it shows what happens when someone has "no idea what they're talking about." Sen. Ted Cruz (R-Texas), who has allied himself with Trump, told reporters, "That is not my policy."
But Trump is not the only candidate presenting Islamophobic proposals. The refugee and immigration policies put forth by several Republican presidential hopefuls would effectively bar a huge percentage of the world's Muslims from entering the United States.
Sen. Rand Paul (R-Ky.) introduced legislation last week that was ostensibly designed to prevent would-be terrorists posed as refugees from entering the U.S. In reality, the amendment would ban refugees from 33 countries -- almost all of which have Muslim-majority populations.
After the amendment failed to make it on to the underlying bill, Paul moved closer to Trump's position, when he tweeted that the U.S. should cut off refugees and immigrants from "countries with active terror networks."
Cruz was one of a handful of Republicans who voted in favor of the failed amendment last week, but he has advocated for a religion-based admission process for refugees ever since the terror attacks in Paris last month.
In the immediate aftermath of the attacks, Cruz drafted a bill that would ban refugee admissions from countries with territory controlled by a terrorist group -- but he made a special exception for Christians.
"There is no meaningful risk of Christians committing acts of terror," he said in November. If followers of the Islamic faith faced persecution from terror groups, they should go to a Muslim-majority country, Cruz told Fox News.
Bush has echoed Cruz's suggestion that Syrian refugees fleeing terror should settle closer to home, rather than come to the U.S. -- with an exception.
"I do think there is a special important need to make sure that Christians from Syria are being protected because they are being slaughtered in the country. And but for us, who?" Bush said on "CBS This Morning." "Who would take care of the number of Christians that right now are completely displaced?"
Senate Majority Leader Mitch McConnell (R-Ky.) didn't address the Trump controversy in his opening remarks from the floor Tuesday morning, but Senate Minority Leader Harry Reid (D-Nev.) did, when he said that Trump was simply "saying out loud what other Republicans merely suggest."
A handful of other Republican candidates, including Christie, former Arkansas Gov. Mike Huckabee, Ben Carson, Sen. Marco Rubio (R-Fla.) and Ohio Gov. John Kasich, oppose the admission of Syrian refugees but without religious-based discrimination.
Kasich and Rubio slammed Trump's proposed ban on Muslim immigration as outrageous and divisive, but they failed to point out the explicit racism in Trump's comments.
Graham went a step further than most candidates, when he described Trump as "bigoted" and noted that the Muslim immigration ban would endanger followers of the Islamic faith who have protected American troops in the Middle East.
The South Carolina senator once pushed his party to accept a greater number of refugees, but he has called for a "time out" since the Paris attacks.
Meanwhile, Trump's base doesn't seem all that shocked or upset by his call for a ban on Muslims. When he announced his idea at a rally Monday night, the South Carolina crowd gave him "a boisterous standing ovation," according to The Washington Post.
Christian Broadcasting Network correspondent David Brody predicted that Trump would get a boost from evangelical voters for his comments.
Trump stood by his call for a ban Tuesday morning, when he made the rounds on morning talk shows. And he acknowledged that his proposal isn't really that much worse than some of his competitors' ideas.
"Well, I haven't heard from Cruz," Trump said on NBC's "Morning Joe." "I haven't heard from Rand Paul. ... But Rand Paul, I think, has got a proposal that was pretty severe. Actually, Cruz's proposal was pretty severe too."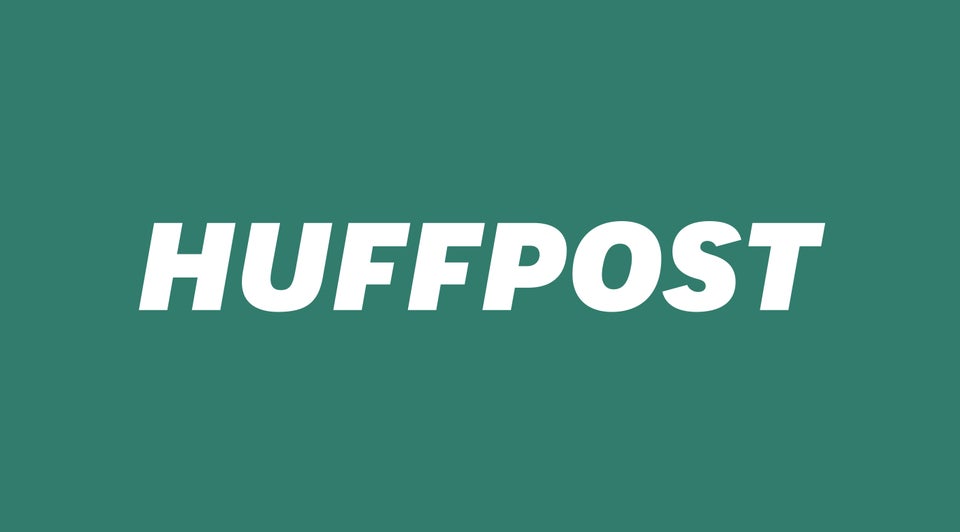 Muslims React To Trump's Islamophobic Comments
Popular in the Community