In 1988, we may not have had things like digital journalism or Trump-for-president rallies, but The Donald himself was still in the spotlight. And so were his relationships.
In April of that year, Trump appeared on "The Oprah Winfrey Show" with his then-wife, Ivana, and the two gave a revealing glimpse into their marriage -- specifically what happens when they have a fight.
"There's not a lot of disagreement because, ultimately, Ivana does exactly as I tell her to do," Trump said.
Ivana jokingly referred to her husband a "male chauvinist" after that remark, but he continued.
"Right, men, is that right?" Trump said, egging on the audience.
Oprah then asked Ivana if Trump really was a chauvinist.
"Oh, he's the worst," she responded with a laugh.
Four years after that interview, Oprah asked Trump's next wife and former mistress, Marla Maples, to comment on whether he was controlling in their relationship.
"I have my own set of values and beliefs, and I try to keep that separate now, even though everyone wants to judge me by what he may say," Maples said. "He's a very strong person. He's a very loving person, which sometimes doesn't come through."
She continued by explaining how they complemented each other.
"He's taught me how to … project my ambitions more. But I've tried to help him look inward and find something more peaceful here," Maples said. "We're still on the journey."
Trump and Maples divorced in 1999.
Related
Before You Go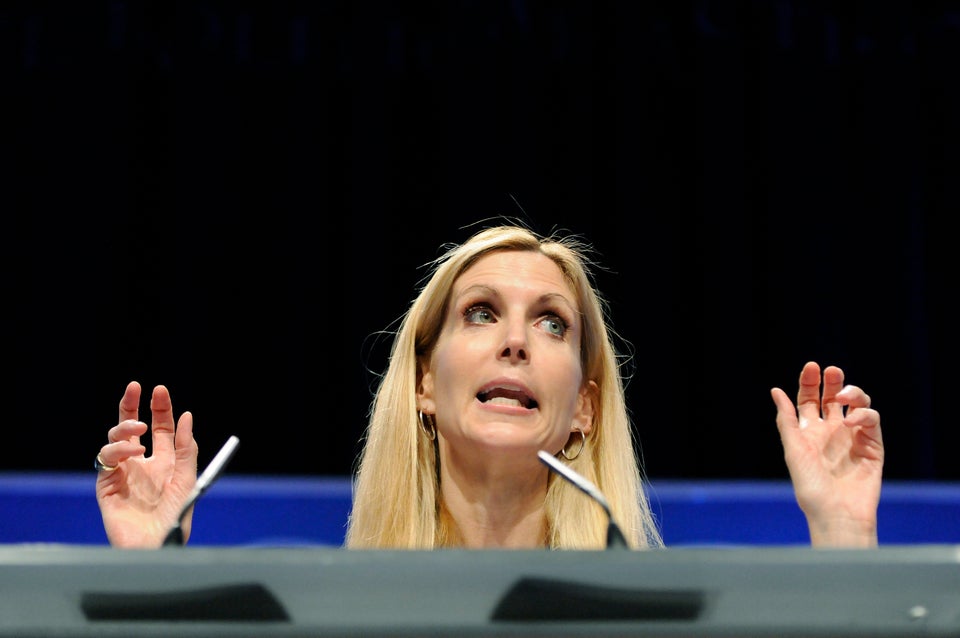 Celebrities Who Have Endorsed Trump
Popular in the Community