President Donald Trump said he wanted to call his daughter Ivanka "beautiful" during a rally Monday in Cleveland, but was miffed he had to settle for "really smart."
The president was introducing his daughter to the crowd when he went off on ― spoiler alert! ― a bizarre tangent.
"Now I don't know if they'll say this is nepotism, but the truth is she's a very, very — you're not allowed to use the word 'beautiful' anymore when you talk about women, you're not allowed, no, no, it's politically incorrect," he said, according to Newsweek.
Although politically correct is the last thing anyone would call Trump, the president then said he'd never compliment a woman's looks ever again ― and tried to get the crowd to join him.
"I will never call a woman beautiful again, and every man here, every man here, raise your hand, you will never say your wife, your girlfriend, anybody is beautiful, right?"
The crowd booed, inspiring the president to get back to the introduction.
"I'm not allowed to say, because it's my daughter Ivanka, but she's really smart," the president said. "And she's here, shall I bring her up?"
Once Ivanka got to the mic, she addressed her dad's comments.
"Wow. Hi, Ohio," she said and laughed. "That was some introduction."
Trump's comments inspired some hilariously tacky comments from Twitter users.
No one but the president is saying you can't compliment someone, but his lament had the interesting effect of reminding people of the many, many questionable comments Trump has made about his daughter's looks over the years.
For instance, in 1999, when Ivanka was 17, and Trump told radio host Howard Stern that his daughter made him promise he would never date a woman younger than her.
Trump also told ABC's "The View" in 2006 that "if Ivanka weren't my daughter, perhaps, I would be dating her."
Ivanka: "Either real estate or golf."
Trump: "Well, I was going to say sex."
Before You Go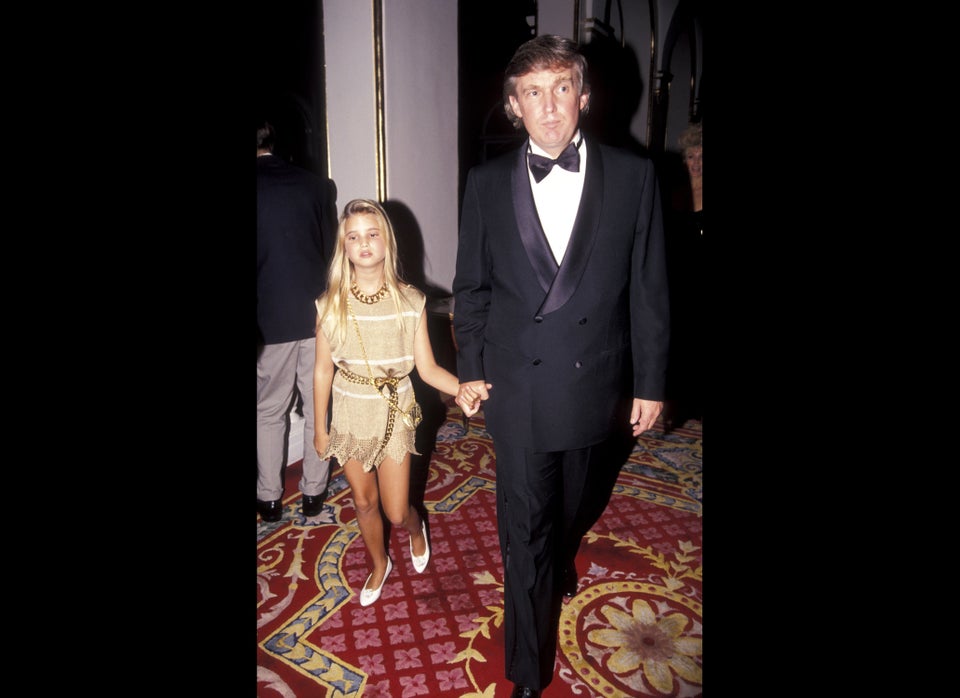 Ivanka Trump
Popular in the Community