President Donald Trump's lawyer responded to former FBI Director James Comey's testimony to the Senate Intelligence Committee on Thursday by suggesting that Comey broke the law by leaking information to The New York Times.
"It is overwhelmingly clear that there have been and continue to be those in government who are actively attempting to undermine this administration with selective and illegal leaks of classified information and privileged communications," Marc Kasowitz said. "Mr. Comey has now admitted that he is one of the leakers."
"We will leave it the appropriate authorities to determine whether this leaks should be investigated," he added. Trump has long vowed to crack down on leakers, and his administration made its first leaks-related arrest earlier this week.
Kasowitz also echoed comments Trump made earlier in the week that Comey's testimony vindicated his claims that he was not personally under investigation for potential collusion with Russia.
In Comey's highly anticipated hearing, he admitted that he indirectly leaked a memo he'd written about his interactions with the president to The New York Times. He said he did so hoping that it would prompt the Department of Justice to appoint a special counsel in its investigation of the Trump campaign's ties to Russia.
Comey's disclosure is "an odd choice but maybe a rational one," Stanford law professor Robert Weisberg told HuffPost.
Weisberg, the co-director of the Stanford Criminal Justice Center, said he's friends with Daniel Richman, Comey's "good friend" at Columbia Law who says he leaked the memo.
Comey did nothing criminal, according to Weisberg.
"There is no such 'crime' as a leak. There's a violation of the Espionage Act if you disclose security related classified information," he said. "Trump's lawyer mumbled something about privilege. Even if executive privilege applied, that only refers to admissibility in court or susceptibility to a subpoena―it doesn't make disclosure of privileged information a crime."
During his hearing Thursday, Comey also accused the White House of lying and said he was confident special counsel Robert Mueller would look into whether the president obstructed justice. Comey, who Trump fired in May, would not say whether he believed Trump was guilty of obstruction of justice or colluding with Russians to interfere in the U.S. election.
On Tuesday, the Washington Post's Robert Costa said that Trump planned to tweet during Comey's testimony so that he could "be the messenger, his own warrior, his own lawyer, his own spokesman." But Trump ending up staying off Twitter during the hearing. His son Donald Trump Jr., however, wasn't so mum.
Before You Go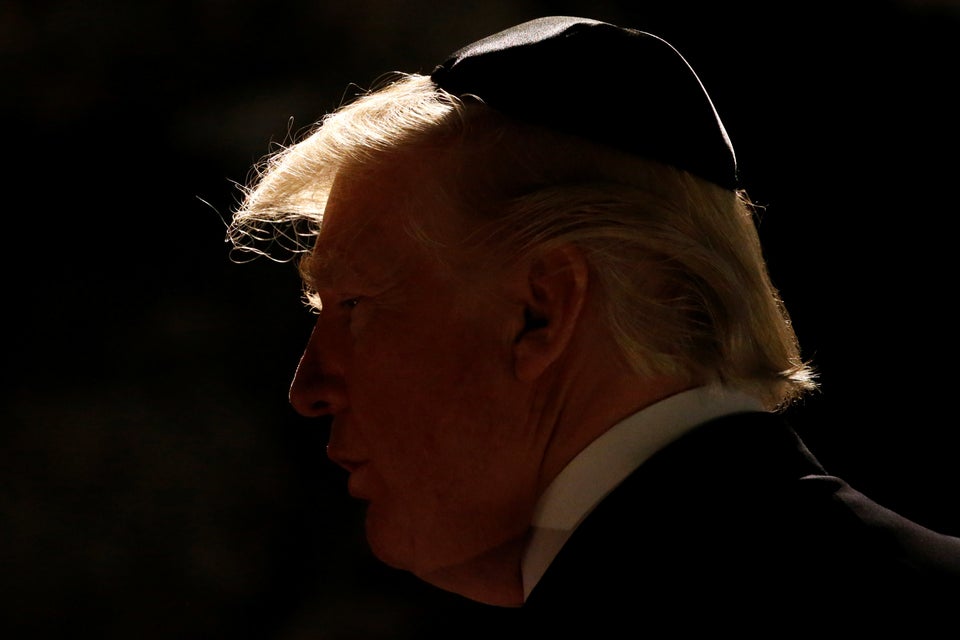 President Donald Trump's First Trip Abroad
Popular in the Community