President Donald Trump implied on Friday that he may have recorded conversations with former FBI Director James Comey.
In a tweet, Trump issued a threat to Comey over "leaking to the press."
Trump's tweet seems to stem from his frustration over the fallout from his firing of FBI Director James Comey earlier this week. Trump told NBC on Thursday that he was looking for an excuse to fire Comey, who was leading an investigation into the Trump campaign's ties to Russia.
Comey could testify during an investigation into the Trump campaign's ties to Russia, meaning the president's tweet could be seen as witness intimidation.
The White House has been inconsistent in its explanation of Comey's firing, pointing on Tuesday to a memo written by deputy Attorney General Rod Rosenstein that suggested Comey's handling of the investigation into former Secretary of State Hillary Clinton's emails had prompted his departure.
On Wednesday, Trump said Comey was let go because he "wasn't doing a good job." Later that day, deputy press secretary Sarah Huckabee Sanders pointed to "atrocities" she says Comey committed in the Clinton email investigation.
But Comey's firing came days after he reportedly asked for more resources to advance the FBI's investigation into Russia's interference in the U.S. presidential election. Trump questioned that investigation again Friday morning, calling it a "witch hunt."
During his Twitter rant Friday morning, Trump also suggested he may stop press briefings, threatened the "fake media" and excused his aides for not giving journalists accurate information.
This story has been updated.
Before You Go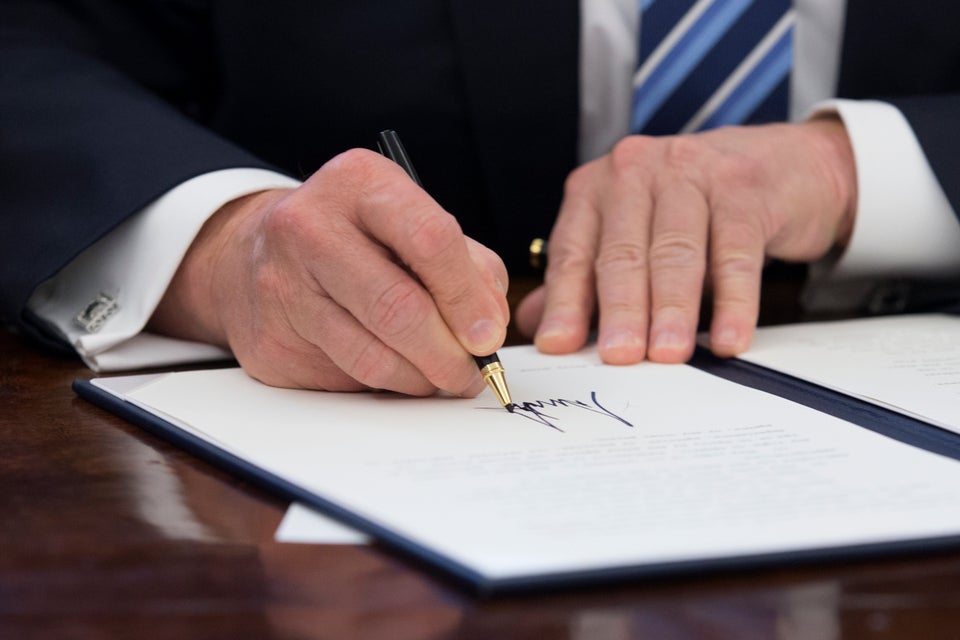 Donald Trump Loves Signing Things
Popular in the Community