But Rep. Dave Brat (R-Va.), one of the numerous GOP lawmakers who have defended Sessions this week, suggested Thursday that the media's coverage of the Russia investigations is at fault. However, Trump's attacks began after the president himself candidly admitted the reason for his ire during a lengthy New York Times interview last week.
"Is the president at fault for being the one who made the 'beleaguered' Sessions 'beleaguered?'" CNN's Kate Bolduan asked Brat, after he would not say who was at fault in the situation.
"No, the mainstream press has been relentless," he said, claiming that "Russia gets 90 percent of coverage."
"There's no way that the media is powerful enough to force a president to talk to The New York Times and say he regrets putting Jeff Sessions in the post, and that Jeff Sessions is 'weak,'" she told Brat. "The media is not forcing the president to tweet his attacks."
"I think you did," Brat replied, arguing Trump doesn't have an attorney general to defend him. "You forced, you got 24/7 coverage, and he doesn't have an AG in place to cover the most important issue that the media covers with 90 percent of your coverage."
"Are you kidding me?" Bolduan asked, exasperated.
Bolduan attempted to set the record straight, asking Brat whether he would at least agree that "the president chose to push the keys on his phone to tweet an attack on his attorney general, under his own control."
"I will concede that the president did touch his keypad," Brat replied.
Before You Go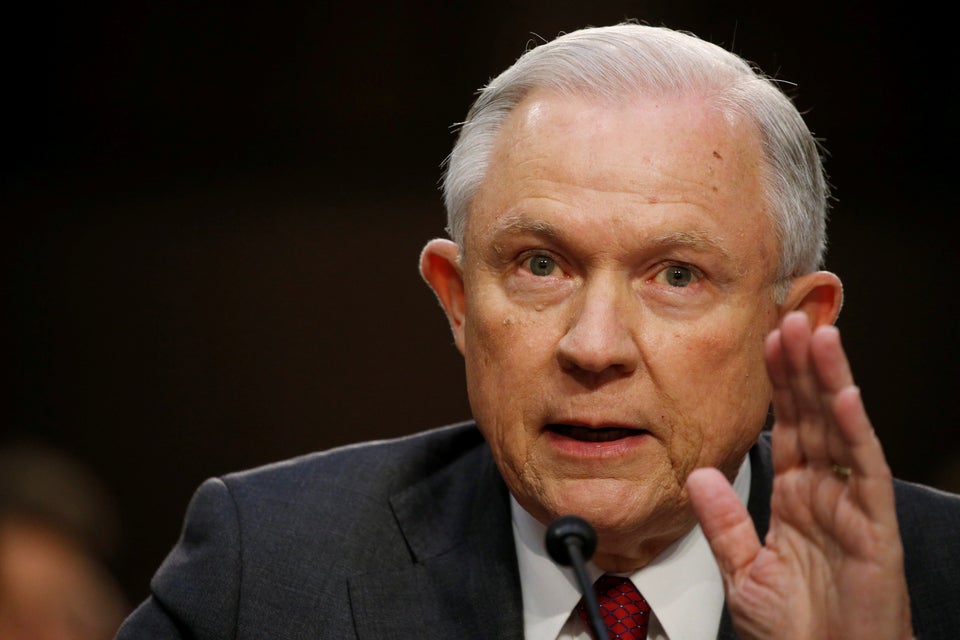 Jeff Sessions Speaks Before Senate Intelligence Committee
Popular in the Community