On Wednesday's installment of "Jimmy Kimmel Live!," however, the Republican presidential hopeful appeared to have no real understanding of his own position on the issue. When Kimmel noted that his previously stated views conflicted with most of the GOP, Trump once again re-iterated many of the same vague and unspecific thoughts he offered in a May 16 Washington Post interview, but somehow came across as even more unsure of anything related to the issue -- including his own feelings.
"What really I'm saying is — and I think it's pretty simple — let the states decide," Trump said. "And, you know, we have to protect everybody. It's a very, very small group. Right now, it's a very small group. Perhaps it's getting larger."
After Trump noted that most of the Republican party "generally believes that whatever you're born, that's the bathroom you use," Kimmel pressed him yet again in regard to his personal views on the issue.
"Me? I say let the states decide," Trump said.
"Do you personally support it?" Kimmel asked, adding, "I think you do."
"What I support is let the states decide and I think the states will do, hopefully, the right thing," Trump offered.
When Kimmel asked what he thought the "right thing" would be for the states to do, Trump said, "Honestly, I don't know."
And this, folks, is the man millions of people are rallying around to lead our nation.
Before You Go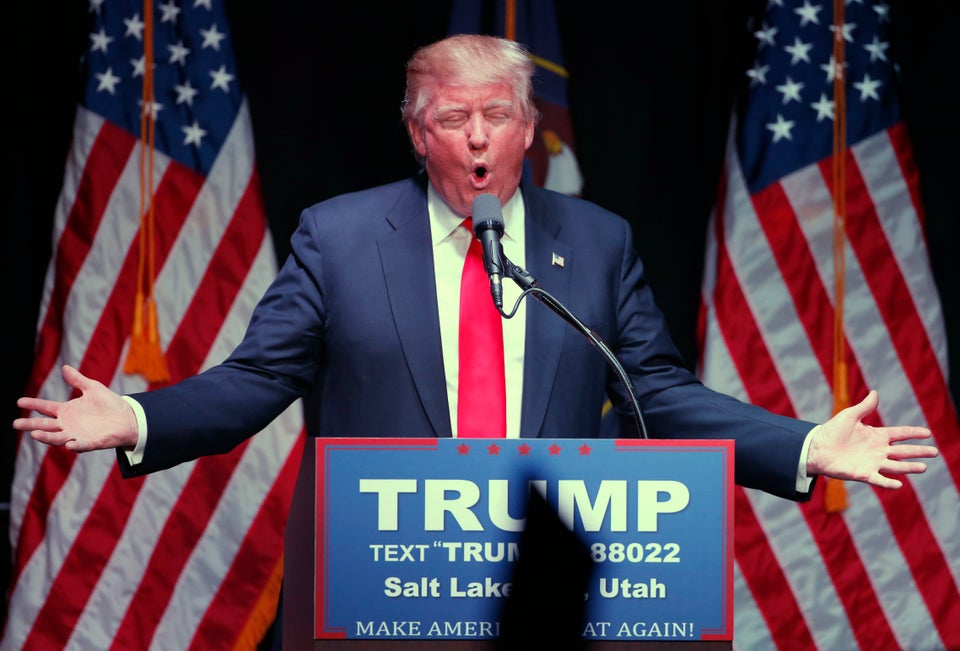 Scenes Of Hate At Donald Trump Rallies
Popular in the Community