Donald Trump hopped aboard the jobs report "truther" train on Monday, accusing President Barack Obama's administration of "monkeying" with the September numbers in order to paint a rosier picture of the economic situation ahead of the presidential election.
After calling Obama "the worst foreign policy president in the history of the country," Trump told Fox News that he agreed with other CEOs and pundits who had endorsed conspiracy theories about how the unemployment rate dropped from 8.1 to 7.8 percent last month.
"I'm telling you in a month and a half from now, they will do a readjustment like has been happening for the last year and a half. They will do a readjustment and the number will be 8.2 or more," Trump told Fox & Friends. "Everyone knows he didn't want to lay off certain workers in certain categories and that's been well documented and well reported that he didn't want to lay off certain workers in certain categories until after the election."
Trump claimed the real unemployment rate was between "16 and 21 percent" and said the administration had engaged in "a lot of monkey business."
With his comments, Trump joins the likes of former General Electric CEO Jack Welch, who on Friday kicked off a round of allegations against the White House with a tweet.
"Unbelievable jobs numbers..these Chicago guys will do anything..can't debate so change numbers," he wrote.
Welch later refused to take back any of his assertions, but over the weekend appeared to suggest that he wasn't directly referencing the White House in his tweet.
HuffPost's Bonnie Kavoussi recently explained why conspiratorial speculation about tampering with jobs reports is baseless:
The monthly jobs numbers are put together by career government analysts, using long-established statistical methods that are shielded from political influence. Until recently, the [Bureau of Labor Statistics] was run by an appointee from the Bush administration, and it currently has no political appointees.
But that has never stopped Trump in the past. In September, Trump accused the BLS of selectively choosing figures in order to mask the real unemployment rate.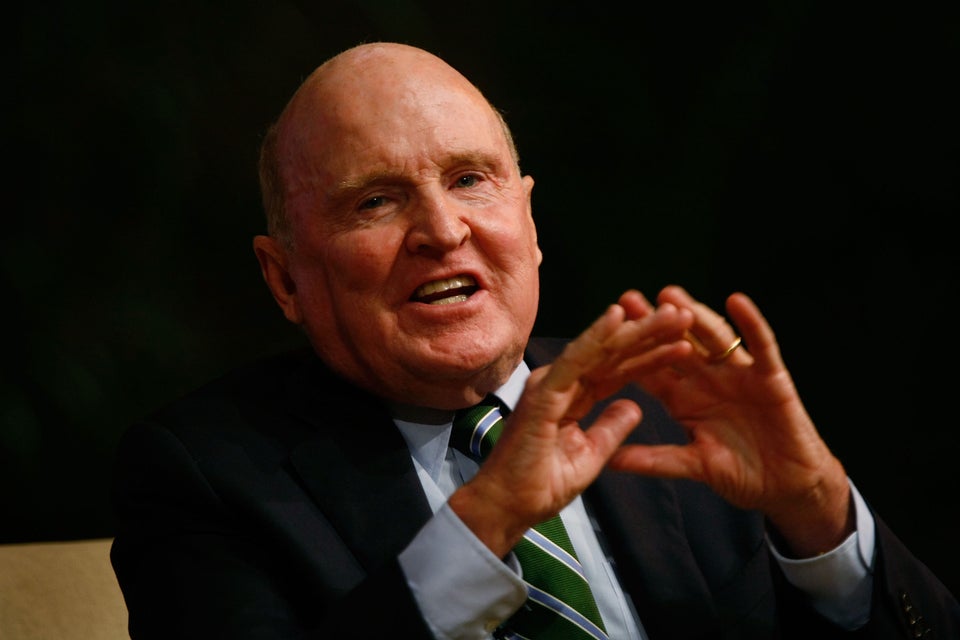 Economic Conspiracy Theorists
Popular in the Community