Turns out, Trump's antipathy for McCain goes back nearly two decades, based on a newly unearthed interview from 1999 with Dan Rather on "60 Minutes."
At one point in the 12-minute feature, which focused on Trump's flirtation with the Reform Party, the future president insults McCain, who was running for president at the time, with a now familiar insult.
"He was captured," Trump said. "Does being captured make you a hero? I don't know. I'm not sure."
Although Trump's comments about McCain are similar to ones he made more recently, the video shows how times have changed ― at least in terms of how voters viewed a Trump candidacy.
Unlike in 2016, the 1999 Trump didn't make a great impression on voters. One person attending a Reform Party event at the time in California said Trump's insistence on attacking other members of the party "was very disrespectful."
Another attendee had an opinion that Trump's critics today might find very prescient.
"I think he's a con man and ought to go back to New York," the man said.
The complete video appears below. Trump's comments about McCain begin at the 6:00 mark.
Before You Go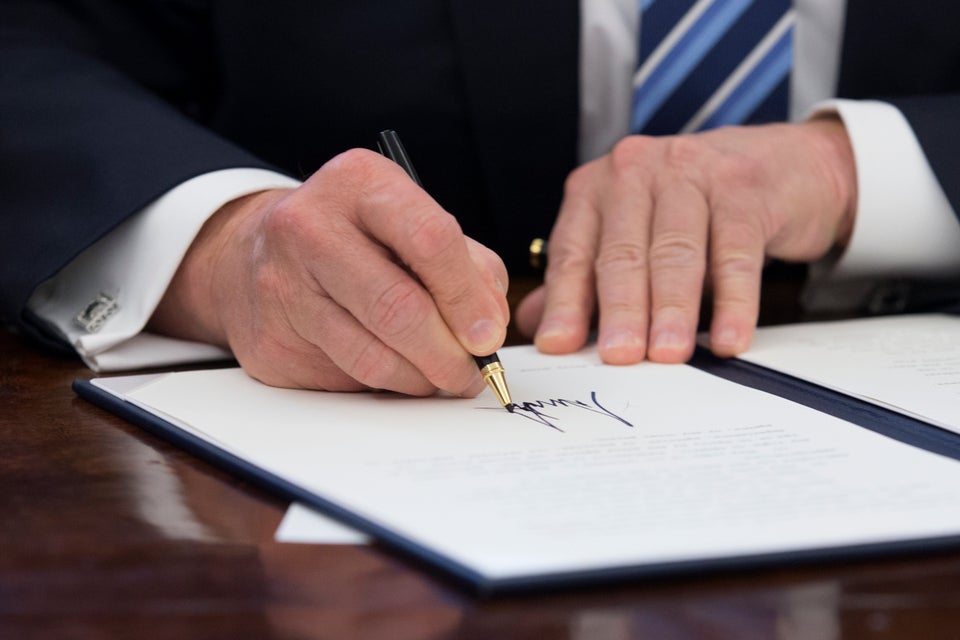 Donald Trump Loves Signing Things
Popular in the Community