AMES, Iowa – Donald Trump attempted to defend his controversial statements about Sen. John McCain (R-Ariz.) during a news conference Saturday -- but things got heated when he started bickering with reporters.
The real estate mogul-turned-presidential-candidate took questions from reporters following his comments at the Family Leadership Summit in which he questioned whether Arizona Sen. John McCain (R) was a war hero.
In a fiery exchange with reporters, Trump raised his voice, often interrupting before a full question was asked. At one point, he even yelled at one journalist, telling him to "go back to being a pundit."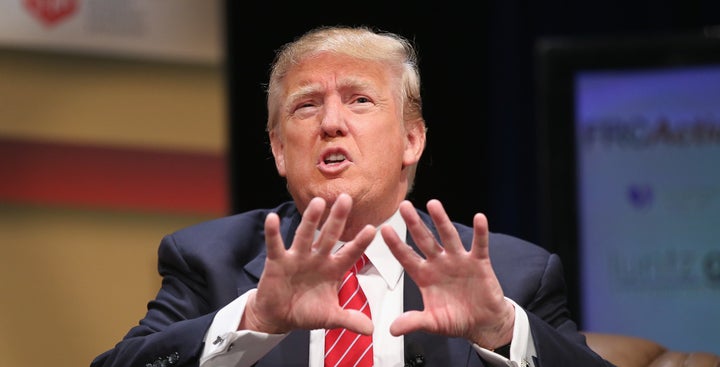 "If a person is captured, they're a hero as far as I'm concerned," Trump said. "But you have to do other things also. I don't like the job John McCain is doing in the Senate. He's not taking care of our veterans."
Trump went back and forth with reporters, trying to clarify his statements, but the businessman kept giving different answers as if there was some confusion.
"I like the people who don't get captured and you have many people who didn't get captured, I respect them greatly," he said.
When asked about his multiple student deferments and a medical deferment, which allowed him to avoid service, Trump said "millions of other people" took the same option.
"I was going to college and got student deferments," Trump said to a swarm of media. "It's a long time ago, student deferments and ultimately a medical deferment because of my feet. I had a bone spur."
Trump even went on to say he "wasn't a big fan" of the Vietnam War and had many friends that served and many that also had student deferments.
"I wasn't a protester, but the Vietnam war was a disaster for our country. What did we get out of the war other than death," Trump said.
When asked if he would apologize to the Arizona senator, Trump refused.
Popular in the Community