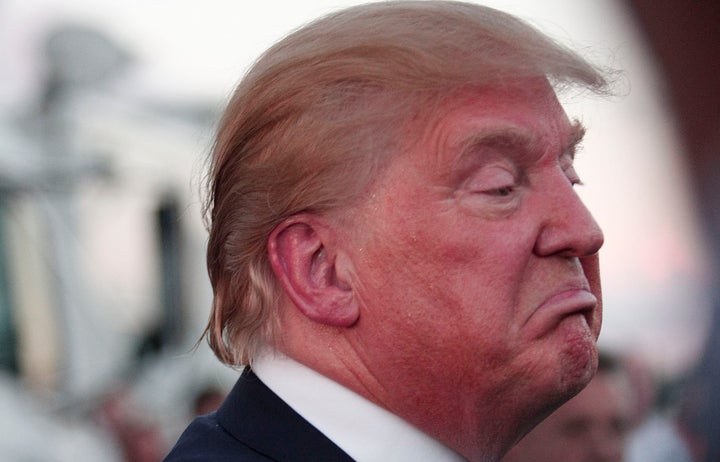 Apprentice to the stars, Donald Trump, may or may not be running for president, but the prospect of reality television finally coming full circle and becoming our real dystopian life have certainly become too tantalizing for Americans to consider looking away anytime soon. As the summer comes to a close and death starts to creep all around us once again, let's all be thankful we won't even need a television this fall to experience reality and distract us from the coming wasteland.
As reality continues onward, Reddit user Kylelekyle shared a picture of an unofficial campaign poster for Trump yesterday that materialized in a moment of inevitability on the corkboard at work. The logo features a profile of Trump looking like the pre-crumbled face of New Hampshire's Old Man of the Mountain with a fiery toupee.
The logo was originally created by BeavorDesigns for a contest held earlier this summer by crowd-sourced design site Design Crowd. The slogan below may have been added by the Redditor's co-worker, although the joke about Trump's iconic hairstyle choice has been bouncing around for awhile -- notably being added to meme-sharing site Lolworthy earlier in the week.
With NBC officially telling Trump he no longer works there anymore earlier this week, we can once again rejoice that there is still no escape from reality after all.
The Huffington Post reached out to the Redditor who posted the image but did not immediately hear back for comment at publication time.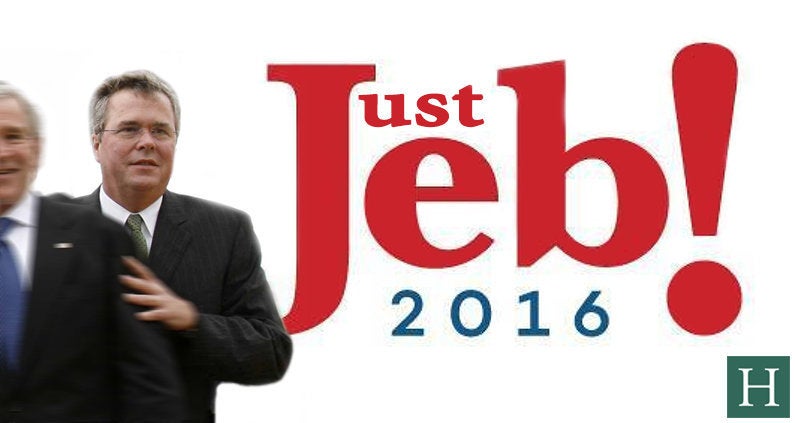 If Presidential Campaign Logos Were Honest 2016
For a constant stream of entertainment news and discussion, follow HuffPost Entertainment on Viber.
Popular in the Community