Hours after clips of the president not even mouthing all the words to "The Star-Spangled Banner" went viral, the younger Trump took to Twitter to sing his father's praises.
Predictably, the tweet opened the door to lots of snark.
Some people had a dream, a simple dream.
One person posted a GIF suggesting a certain cavalier attitude toward the anthem isn't exactly a new thing for Trump.
At least one guy was willing to give the president the benefit of the doubt.
Trump Jr.'s tweet did get some sympathy from a man who's been in the same situation: actor and comedian Tom Arnold.
Before You Go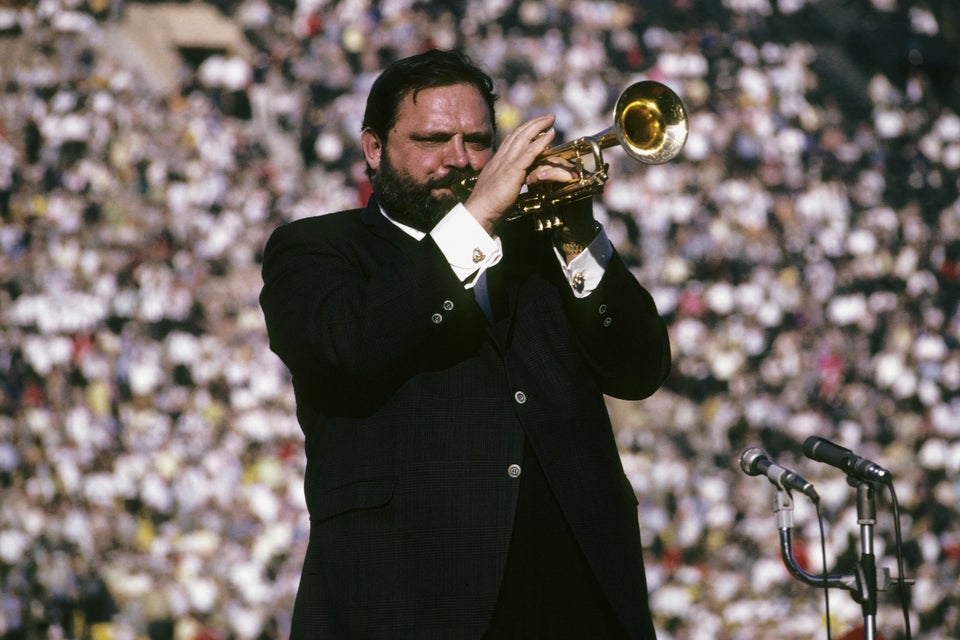 Super Bowl National Anthems Through The Years
Popular in the Community