"It was a poor choice of words, perhaps, but in no way shape or form was I ever remotely talking about the Holocaust," he said to defend a comment he'd made the day before during an interview with Chris Stigall on Talk Radio 1210 WPHT.
During the radio interview, Trump Jr. argued that the media had a favorable bias toward Democratic presidential nominee Hillary Clinton.
"The media has been her number one surrogate in this," he said. "Without the media, this wouldn't even be a contest, but the media has built her up."
"They've let her slide on every indiscrepancy [sic], on every lie, on every DNC game trying to get Bernie Sanders out of this thing," he continued. "If Republicans were doing that, they'd be warming up the gas chamber right now."
Although Trump Jr. insisted on Friday that he "didn't say anything about the Holocaust," references to gas chambers are typically associated with methods that Nazis used to murder millions of Jewish people ― and many people seemed to understand his remarks in that way.
Trump Jr. argued on Friday that he had made similar comments a few weeks ago, but referenced an electric chair rather than gas chambers.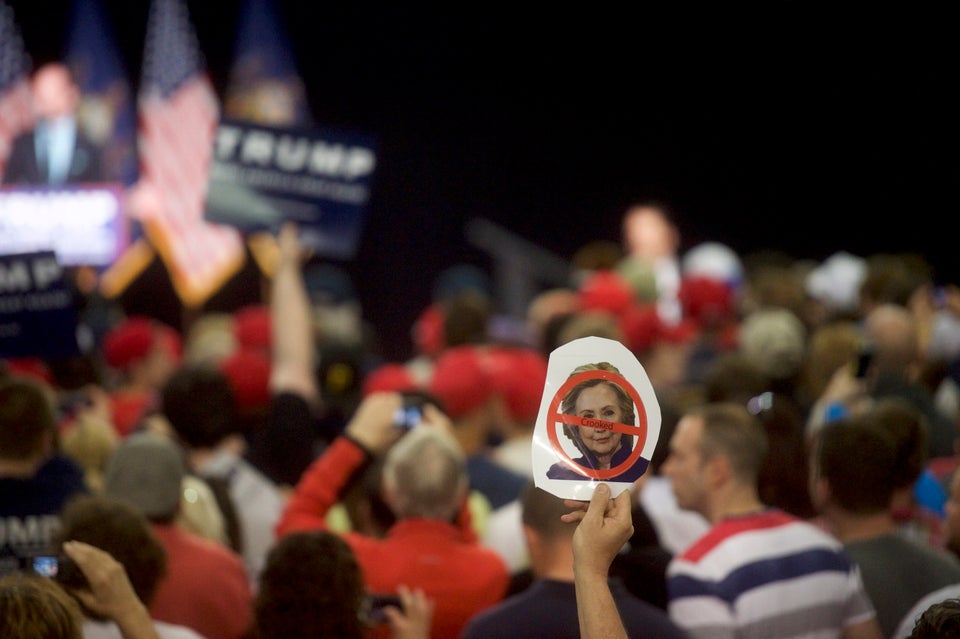 Donald Trump Is Name-Caller In Chief
Popular in the Community