"My son is a wonderful young man," Trump said Thursday when asked about the meeting during a joint press conference with French President Emmanuel Macron in Paris.
"Don is, as many of you know, Don, he's a good boy. He's a good kid," Trump said, according to transcripts released by the White House.
Defending grown men by referring to them as children appears to run in the Trump family.
Her husband was 59 years old at the time, Cooper noted.
"Correct," Melania Trump responded, before equating her husband with their son Barron, who was 10 at the time of the interview.
"Sometimes I say I have two boys at home. I have my young son and my husband," she said. "But I know how some men talk, and that's how I saw it, yes."
Before You Go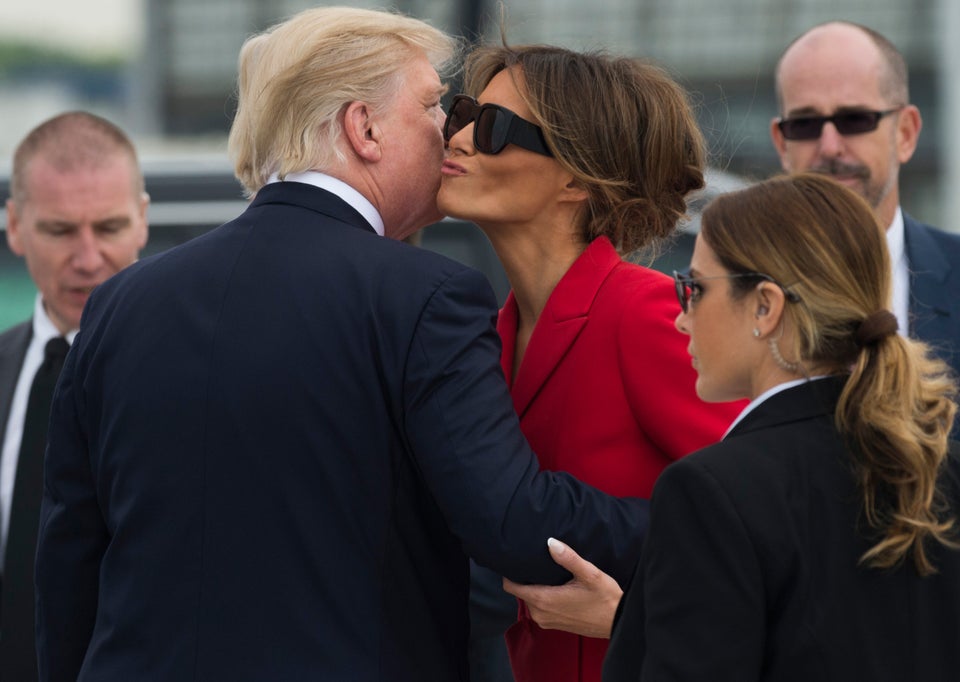 Trump Visits Paris
Popular in the Community