"Obviously the president has been very clear on that," Sekulow said on CBS's "Face the Nation. "He said he has had no meetings, was aware of no meetings with Russians, was not aware of this one until really right before it all broke. And that's what the president said. And in fact there's been no information to the contrary. So he's been very clear on that."
The meeting among Kremlin-backed lawyer Natalia Veselnitskaya, the president's eldest son, Donald Trump Jr., his son-in-law, Jared Kushner, and others occurred during the height of the 2016 presidential campaign. An email to Trump Jr. promised assistance from the Russian government to "incriminate″ Democratic White House contender Hillary Clinton.
″[I]f it's what you say I love it especially later in the summer," Trump Jr. replied.
On July 12, Sekulow similarly told NBC's "Today Show," "The president did not see any emails relating to this at all. The president was not aware and did not attend this meeting and was only made aware of the email, and this chain of emails ... yesterday when it was released."
Despite Sekulow's assurance, there is growing information to the contrary indicating that Trump may have known more than he let on:
Trump's 2020 presidential campaign committee paid Alan Futerfas, Donald Trump, Jr.'s personal defense lawyer, a $50,000 retainer on June 27. That payment happened more than a week before The New York Times published its story on July 8.

The president admitted to reporters on July 12 that he may have actually heard about the campaign meeting with Veselnitskaya earlier. "In fact maybe it was mentioned at some point," Trump said, according to the White House pool report. But he insisted he didn't know the purpose of the meeting was to get dirt on Clinton; he said he believed it was about Veselnitskaya's push to overturn a U.S. law sanctioning Russian officials for human rights abuses. Russian President Vladimir Putin retaliated to the sanctions by putting a stop to American adoptions of children from the country.

Trump's personal legal team also learned about the email promising Trump Jr. opposition research on Clinton more than three weeks ago, according to Yahoo News. "[T]he information that Trump's lawyers were told about the emails in June raises questions about why they would not have immediately informed the president," wrote Yahoo News reporter Michael Isikoff.
Trump also reportedly signed off on Trump Jr.'s statement in response to The New York Times' July 8 story revealing the meeting. In an interview with NBC's "Meet the Press" Sunday, Sekulow didn't deny that the president signed off on the statement but insisted he wasn't involved in writing it.
″[T]he president was not involved in the drafting of the statement and did not issue the statement. It came from Donald Trump Jr.," Sekulow said. "So that's what I can tell you because that's what we know. And Donald Trump Jr. has said the same thing."
Want more updates from Amanda Terkel? Sign up for her newsletter, Piping Hot Truth, here.
Before You Go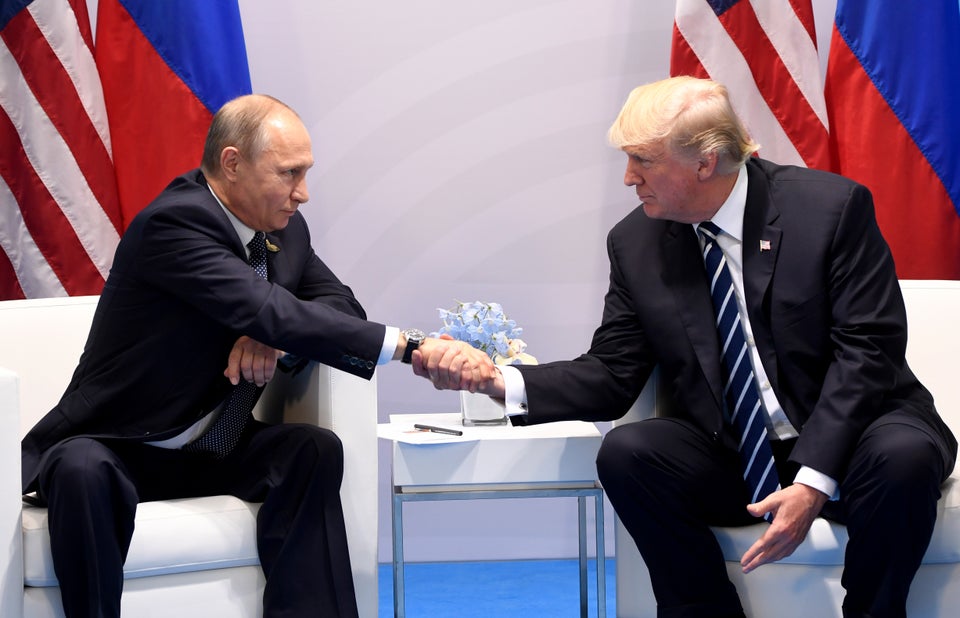 Trump Meets Putin During G-20 Summit
Popular in the Community