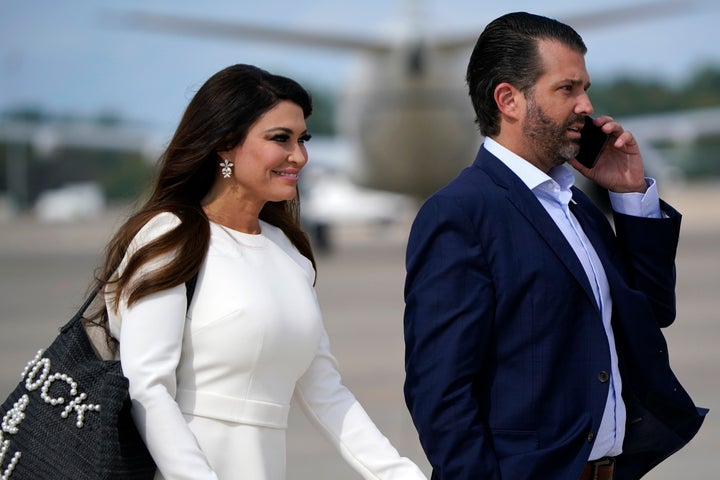 Onetime Fox News host Guilfoyle sported a large diamond ring in an Instagram post Saturday posing with her beau as they celebrated his 44th birthday at Mar-a-Lago.
"Tonight was extra special celebrating @donaldjtrumpjr's birthday," wrote Guilfoyle, 52. "Don, you are strong, smart, courageous, funny and the love of my life. I can't wait to spend the rest of our lives together. Love you. 💋😍🎂♥️."
Guilfoyle and Trump Jr. began dating in 2018. Both have children from previous marriages. The couple last spring purchased an 11,000-square-foot, $9.7 million waterfront home in a gated community in Jupiter, Florida, near Mar-a-Lago.
She and Trump Jr. stumped together several times for Trump and for candidates he endorsed.
Popular in the Community