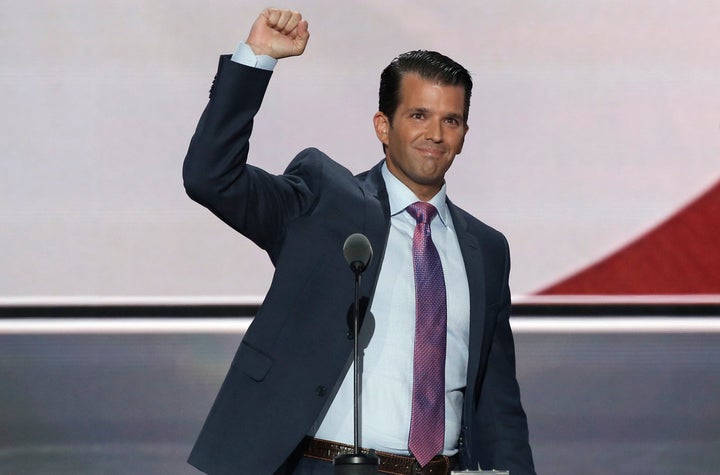 A member of the Trump family is being problematic on Twitter this week ― and it's not the one you think.
The president's oldest son quoted the tweet and added: "Luckily these students wont likely have to tackle issues more stressful than a yummy chicken sandwich in their lives ... Oh Wait #triggered."
For those unfamiliar, in 2012 Chick-fil-A was consumed by controversy when its president and CEO, Dan Cathy, stated that he was "guilty as charged" in "support of the traditional family" when it came to opposing same-sex marriage rights.
Trump's comments are clearly mocking this battle for both the LGBTQ community and college students who want to be intentional about the corporations they support through their finances.
Popular in the Community