WASHINGTON ― White House press secretary Sarah Huckabee Sanders on Tuesday all but confirmed that President Donald Trump dictated his son's public response to a meeting with a Russian lawyer. Her statement directly contradicts the president's legal team and may place him in legal jeopardy, as there are multiple ongoing investigations into whether the Trump campaign colluded with Russia last year.
The Washington Post reported Monday evening that Trump personally drafted what turned out to be a misleading explanation for Donald Trump Jr. meeting with a Russian lawyer in June 2016. The meeting was held after Trump Jr. was promised the opportunity to collect damaging information on Hillary Clinton that could help his father's campaign.
Sanders pushed back on the Post's story, yet appeared to confirm Trump's involvement by claiming he merely "weighed in, offered suggestions, like any father would do."
"Look, the statement that Don Jr. issued is true," she said. "There's no inaccuracy in the statement. The president weighed in as any father would, based on the limited information that he had."
Trump's campaign is under investigation for possible collusion with Russia during last year's presidential campaign, and his son's meeting is the clearest indication that that may have happened. Trump's own involvement in crafting the statement, as the Post reported, would almost certainly draw the attention of the multiple investigations ― particularly that of special counsel Robert Mueller, who is probing whether Trump obstructed justice.
Trump and his administration have continually dodged questions about the matter, and on Tuesday, Sanders launched into a confusing slew of talking points in order to claim that investigators and reporters should focus on Clinton and Democrats instead.
"If you want to talk further about a relationship with Russia, look no further than the Clintons," she said. "If you want to talk about having relations, which you seem obsessed with doing, look no further than there. If you want to talk about somebody who's been tough on Russia, look at President Trump. He wants more fracking, more coal, more energy, a stronger military, a stronger defense. Those things aren't good for Russia. I think the distinctions are very clear, and you want to create a narrative that doesn't exist."
Sanders again tried to downplay the mounting scandals involving Trump's campaign and Russian interference, casting them as a "PR stunt" created by Democrats.
In a usual refrain, she attacked the reporting as "fake news," criticized reporters for "fueling a false narrative about this Russia collusion" and emphasized that the reporting was "a phony scandal based on anonymous sources."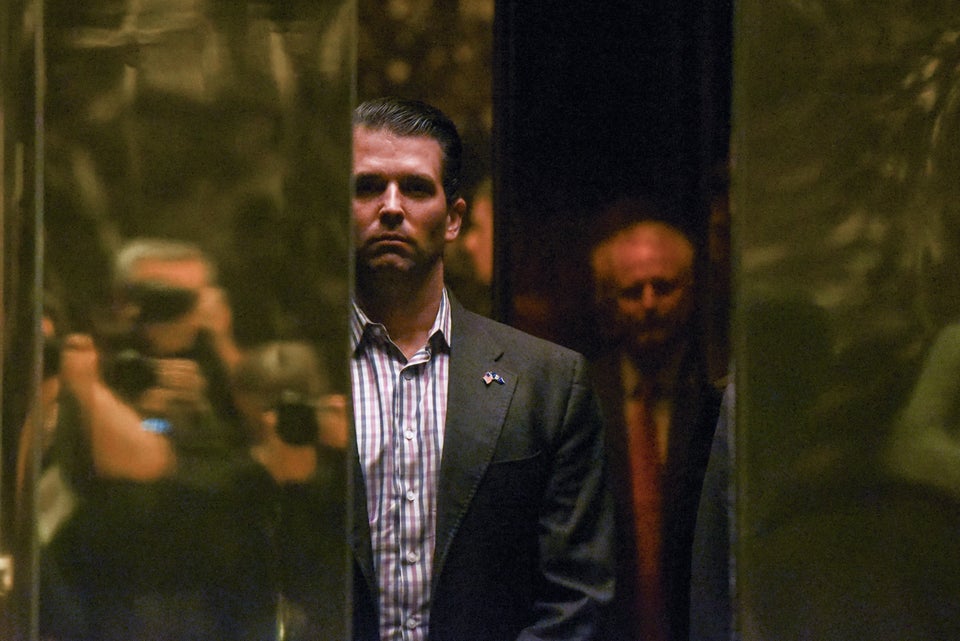 Who Attended Donald Trump Jr.'s Meeting With Russians?
Popular in the Community