Donald Trump Jr. used a bowl of Skittles to claim that admitting Syrian refugees poses a threat to the United States, perpetuating an unfounded fear.
The son of GOP presidential nominee Donald Trump tweeted a graphic on Monday that warned of the danger of accepting Syrian refugees because some could be terrorists.
The comparison grossly overstates the proportion of refugees who have had ties to terrorist groups, and generalizes the process by which refugees and other types of immigrants come to the U.S.
The company that makes Skittles also objected to the comments.
"Skittles are candy. Refugees are people. We don't feel it's an appropriate analogy," said Denise Young, vice president of corporate affairs at Wrigley Americas, in a statement that NBC News reported Tuesday. "We will respectfully refrain from further commentary as anything we say could be misinterpreted as marketing."
A report published last week by the Cato Institute, a conservative-leaning think tank, found that "the chance of an American being murdered in a terrorist attack
caused by a refugee is 1 in 3.64 billion per year." According to the State Department, of the approximately 785,000 refugees who have settled in the U.S. since the Sept. 11 attacks, fewer than 20 have been arrested on terrorist charges.
The path toward immigration is similarly difficult for asylum seekers like Rahami and his family. Asylum seekers must make their case before a federal immigration officer. But the backlogged system can only handle a small proportion of cases each year. In 2014, the most recent year of available data, federal immigration officials received 41,920 applications for asylum, but granted only 8,775.
Despite evidence that the vast majority of refugees are not terrorists, Republican lawmakers frequently use the debunked argument to make the case against resettling refugees and aiding in the refugee crisis. Following last year's terrorist attacks in Paris, Trump called for a "total and complete shutdown of Muslims entering the United States," which he later adjusted to immigrants from "terrorist nations."
This article has been updated to include Young's comments.
Before You Go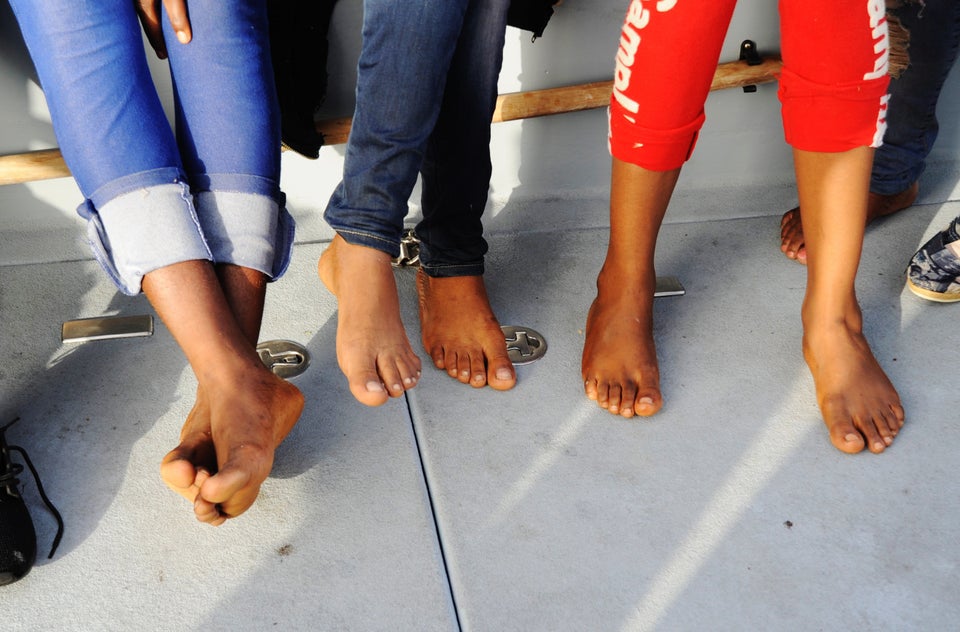 Snapshots From A Refugee Rescue Mission In The Mediterranean
Popular in the Community