The news station was following up on an issue raised last week by The Washington Post's David Fahrenthold, who has written extensively on the Donald J. Trump Foundation. Fahrenthold reported that the elder Trump had spent $20,000 designated for the charity to purchase a six-foot-tall portrait of himself. It looked like a particularly egregious example of the ways Trump has used his charity to benefit himself.
Bob Mayo, a reporter for WTAE, attempted to broach the topic with Trump Jr. during an interview that aired Wednesday:
MAYO: You're a director of the Trump Foundation charity. Did you sign off on charity money for a portrait?

TRUMP JR.: No, I don't know anything about that.

MAYO: So it happened, you didn't know ...

AIDE (off-camera): All right. That's it. We have to move on to the next one.

TRUMP JR.: I'm not worried. I'm not involved in it.
The interview cuts off right after that.
Fahrenthold's reporting has raised serious questions about whether the Trump Foundation has fully complied with tax law governing charitable organizations. Earlier this week, New York Attorney General Eric Schneiderman said his office is investigating the charity.
"My interest in this issue really is in my capacity as regulator of nonprofits in New York state, and we have been concerned that the Trump Foundation may have engaged in some impropriety from that point of view," Schneiderman told CNN.
House Democrats, meanwhile, are asking U.S. Attorney General Loretta Lynch to probe a $25,000 donation made to a group supporting Florida Attorney General Pam Bondi, whose office at the time was weighing whether to investigate Trump's controversial real estate seminar programs.
Trump's campaign has denied any wrongdoing.
"This is clearly a politically motivated attempt to distract from all of Hillary Clinton's issues," said Trump press secretary Hope Hicks.
Before You Go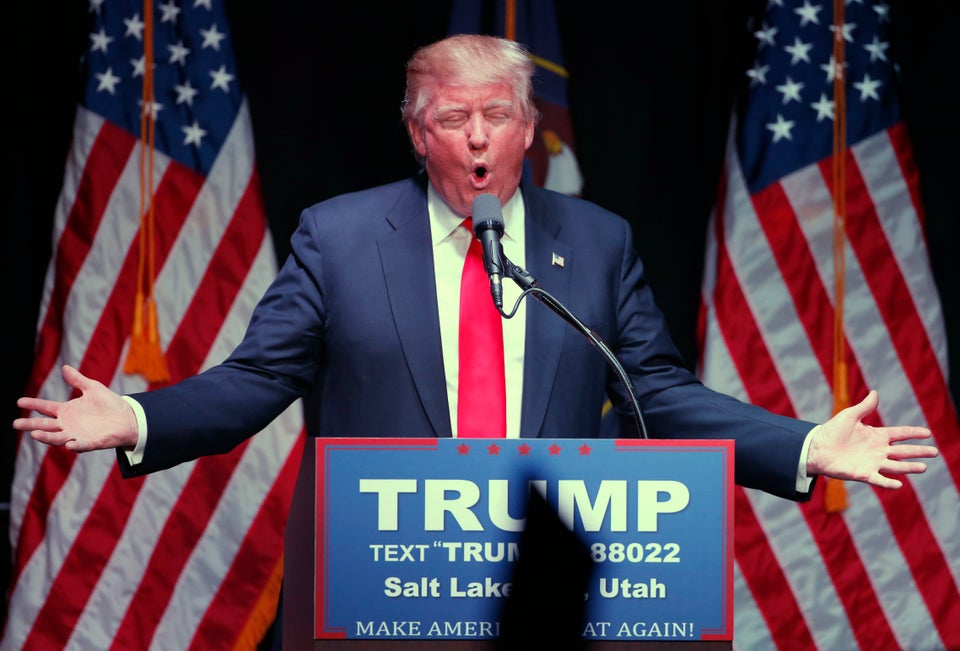 Scenes Of Hate At Donald Trump Rallies
Popular in the Community