"Well, it would depend on her past and decisions she made as a judge," Trump's national spokeswoman Katrina Pierson said.
Noting that Trump's sister is also a federal judge, CNN's Wolf Blitzer asked Pierson if it would be "awful" to accuse her of bias "in regard to some case because she's a woman."
But Pierson would not rule it out, adding that "there is no question that there are activist judges in this country."
"CNN gives a platform to Black Lives Matter, and that entire premise is injustice in the system due to race," she said.
While top Republicans have condemned Trump's attacks against U.S. District Judge Gonzalo Curiel, who Trump claims has "an absolute conflict" in presiding over a fraud case involving Trump University because his parents are from Mexico, Pierson insisted her boss is correct to go after Curiel. Trump has pledged that he will continue the attacks, and on Sunday, argued that a Muslim judge could also be biased against him.
"There's an injustice occurring here," Pierson said. "The media doesn't understand it. That's the way it has always been for Republicans. He is not backing down because the media wants to pressure, call him names, call him racist. Doesn't matter which GOP individual comes out, they're not there and they don't have the facts. That's why Mr. Trump is the nominee."
Democratic presidential candidate Hillary Clinton, in criticizing Trump's attacks, predicted that he could also target female judges.
"I imagine he'll move on to women judges because he's been insulting women so regularly, or maybe a judge with a disability, or perhaps one who was a former POW, or African American," she told MSNBC's Rachel Maddow on Monday evening. "This is dangerous nonsense that undermines the rule of law, that makes him appear to be someone who has no respect for fellow Americans, and I think it is yet more evidence why this man is dangerous and divisive and disqualified from being president."
This story has been updated to include comments from Clinton.
Before You Go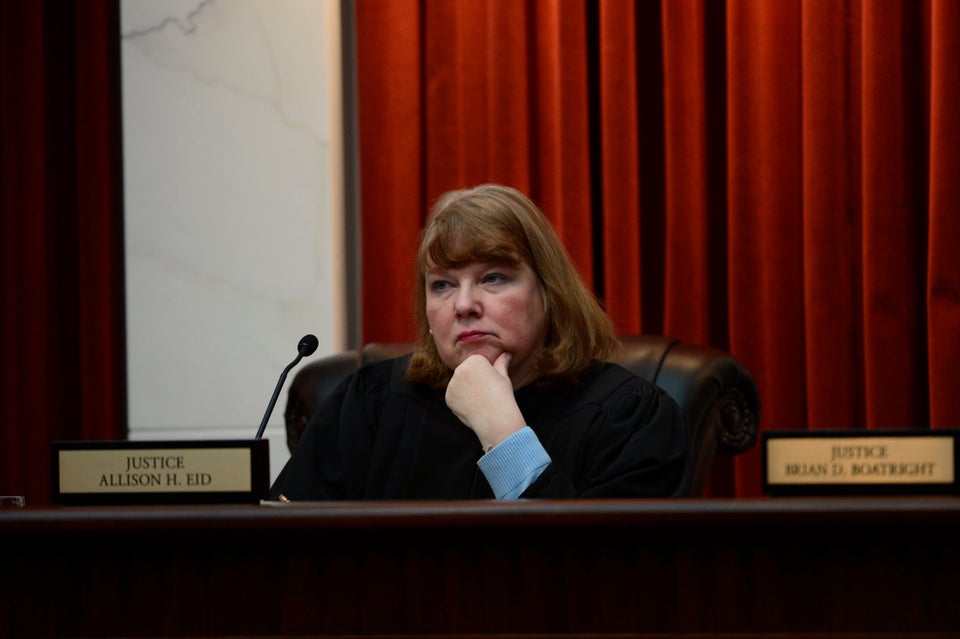 Donald Trump's Potential Supreme Court Justices
Popular in the Community