WASHINGTON ― President Donald Trump's judicial nominee Matthew Petersen has withdrawn his name from consideration after a video went viral of him failing to answer basic questions about law in his confirmation hearing.
"It happened," an aide to a senior member of the Senate Judiciary Committee told HuffPost on Monday.
The White House later confirmed the news. "Mr. Petersen has withdrawn his nomination and the President has accepted," a White House official told HuffPost.
In his letter to the president, Petersen said he's withdrawing because he doesn't want to be "a distraction" to the administration.
"I had hoped that my nearly two decades of public service might carry more weight than my two worst minutes on television," he said. "However, I am no stranger to political realities, and I do not wish to be a continued distraction from the important work of your Administration and the Senate."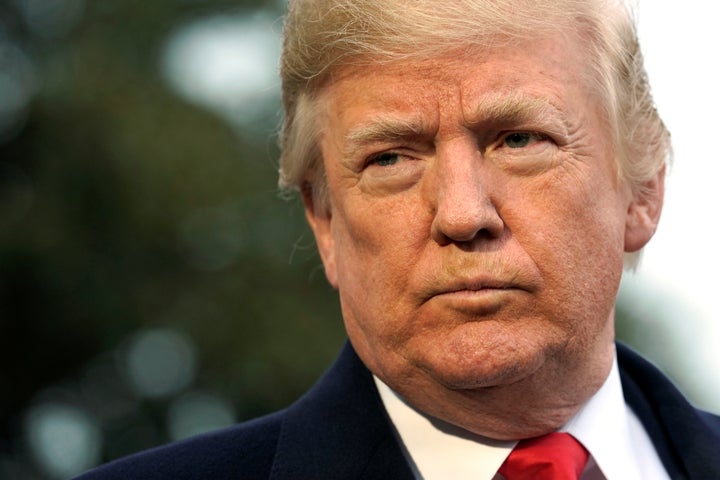 Requests for comment from Sen. Chuck Grassley (R-Iowa), chairman of the Judiciary Committee, also were not returned. A request for comment from Petersen was not immediately returned.
Trump nominated Petersen, who is currently a member of the Federal Election Commission, to be a lifetime judge on the U.S. District Court for the District of Columbia. But Petersen's lack of qualifications were painfully on display last week as Sen. John Kennedy (R-La.) asked him about his courtroom experience.
KENNEDY: Have you ever tried a jury trial?

PETERSEN: I have not.

KENNEDY: Civil?

PETERSEN: No.

KENNEDY: Criminal?

PETERSEN: No.

KENNEDY: Bench?

PETERSEN: No.

KENNEDY: State or federal court?

PETERSEN: I have not.
Peterson also could not explain basic legal terms, when pressed by Kennedy.
KENNEDY: As a trial judge, you're obviously going to have witnesses. Can you tell me what the Daubert standard is?

PETERSEN: Sen. Kennedy, I don't have that readily at my disposal but I would be happy to take a closer look at that. That is not something I've had to contend with.

KENNEDY: Do you know what a motion in limine is?

PETERSEN: Yes... I haven't, I'm, again, my background is not in litigation as when I was replying to Chairman (Chuck) Grassley (R-Iowa), I haven't had to um, again, do a deep dive.
These are embarrassing setbacks to Trump's otherwise successful push to fill up federal courts with his lifetime judges. The Senate confirmed 12 of his circuit court judges this year, more than any president has gotten in their first year since those courts were created in 1891. That's in addition to putting Neil Gorsuch on the Supreme Court and getting six district court nominees confirmed.
It doesn't sound like the president cares if a few of his nominees go down. Kennedy told local news affiliate WWL-TV on Monday that Trump called him Saturday to talk about Petersen and said he agreed with Kennedy's criticisms that his nominee wasn't qualified.
"He doesn't interview these guys, he has his staff do it," said the Louisiana Republican. "He said, 'Kennedy, I think you're right.'"
Kennedy said Trump has also told him that he's counting on senators to reject his bad judicial picks.
"He has told me, 'Kennedy, when some of my guys send someone who is not qualified, you do your job,'" the GOP senator said.
This post has been updated with White House confirmation of the withdrawal and with details from Petersen's letter.
Before You Go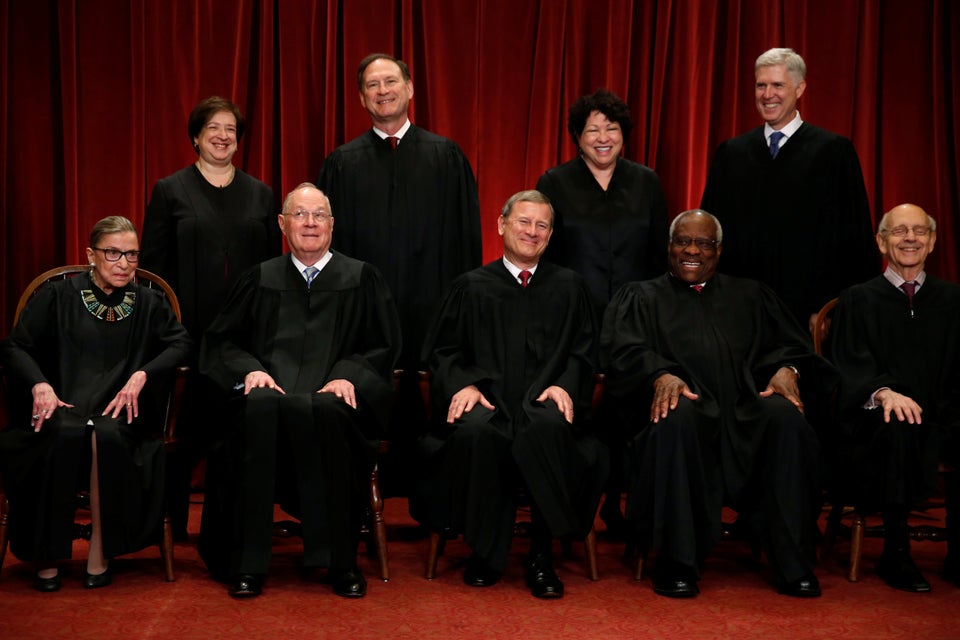 The Supreme Court's 'Family' Photos
Popular in the Community