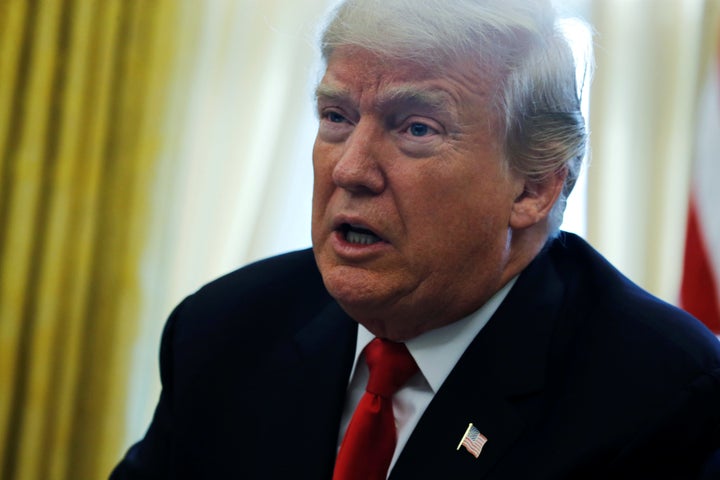 WASHINGTON ― President Donald Trump on Monday resubmitted 21 judicial nominees to the Senate whose nominations expired in 2017 ― including two rated "not qualified" to be federal judges by the American Bar Association.
Charles Goodwin and Holly Teeter are among those in the president's renominations. The ABA concluded in December that Goodwin, Trump's nominee to a lifetime seat on the U.S. District Court for the Western District of Oklahoma, is unqualified to fulfill the demands of a federal judge given his "work habits." The ABA concluded in November that Teeter, Trump's nominee to a lifetime seat on the U.S. District Court for the District of Kansas, is not qualified based on her lack of trial court experience.
Judicial nominees rarely earn such an abysmal rating from the ABA, which has reviewed more than 1,700 federal judicial nominees since 1989. None of President Barack Obama's nominees were rated "not qualified" during his eight years in office. Eight of President George W. Bush's earned the rating during his two terms. In Trump's case, four have earned the rating in his first year. Senate Republicans actually confirmed one of them, for some reason. The other one bowed out in embarrassment.
Part of Trump's problem is that he's flying through judicial nominations without much vetting, and he's not submitting potential court picks to the ABA before he announces their nominations. Most presidents wait for the ABA rating to come out before announcing a nominee, in part to save face in case one of their nominees gets a bad rating. Obama had a handful of potential court picks who got a "not qualified" rating, but then they were never formally nominated.
Progressive advocacy groups are urging Senate GOP leaders to stop being a rubber stamp for Trump's questionable court picks, despite being in the same party as him.
"Nominees who are found to be Not Qualified by the nonpartisan American Bar Association should not move forward," said Vanita Gupta, president and CEO of The Leadership Conference on Civil and Human Rights. "We urge the Senate to assert its constitutionally assigned role in the judicial nomination process. Our courts, and our country, deserve better."
Beyond ABA ratings, Trump has raised red flags with civil rights groups over some of his other renominated judicial picks.
Thomas Farr, the president's pick for a lifetime seat on the U.S. District Court for the Eastern District of North Carolina, has a long history of defending laws that weaken voting rights for African Americans. He was also a lawyer for GOP Sen. Jesse Helms' 1990 campaign, which, that year, sent more than 100,000 postcards to black voters in North Carolina with incorrect information about voter qualifications and warned that voter fraud was punishable by up to five years in prison. The Justice Department sued over it and settled. Farr denies he knew about that campaign.
Civil rights leaders have said Farr is one of the worst federal court nominees they've ever seen.
"It is no exaggeration to say that had the White House deliberately sought to identify an attorney in North Carolina with a more hostile record on African-American voting rights and workers' rights than Thomas Farr, it could hardly have done so," reads a September letter to senators signed by members of the Congressional Black Caucus.
Other controversial nominees include Trump's circuit court pick Kyle Duncan, who authored legal briefs opposing same-sex marriage, argued in support of Texas' unconstitutional restrictions on abortion, and unsuccessfully fought to preserve a North Carolina voting law that a federal court struck down as an effort to "target African-Americans with almost surgical precision."
District court nominee Matthew Kacsmaryk has attacked Roe v. Wade and questioned the legality of state bans on "conversion therapy" for LGBTQ kids, while district court nominee Mark Norris led an effort to ban local communities from removing monuments to Confederate leaders and set up a website that used images of refugees alongside pictures of Islamic State terrorists.
A White House spokesman did not immediately respond to a request for comment on why Trump resubmitted nominees deemed unqualified for the job.
All 21 of Trump's court picks now await their Senate Judiciary Committee hearings.
Before You Go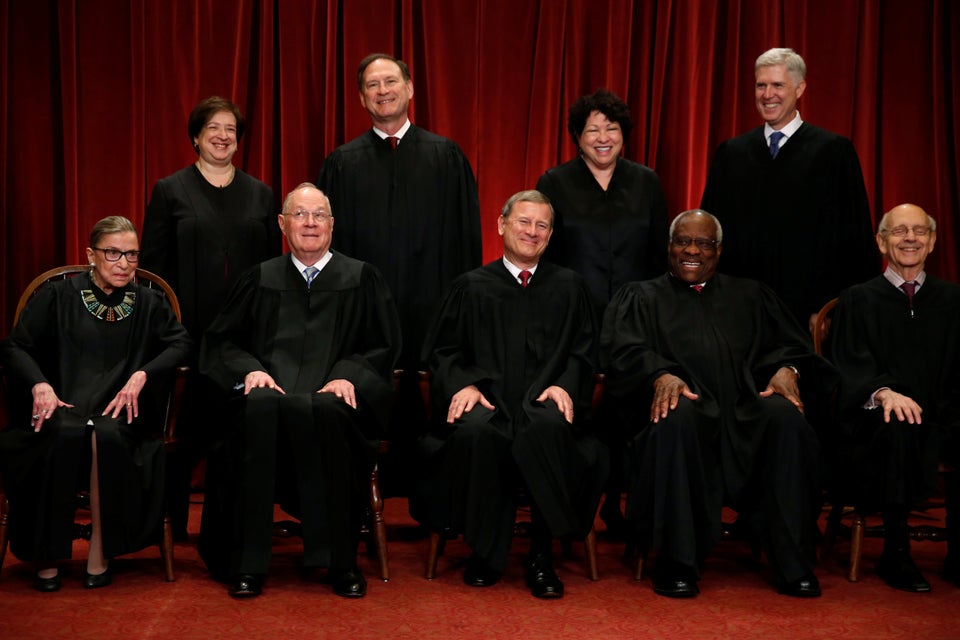 The Supreme Court's 'Family' Photos
Popular in the Community