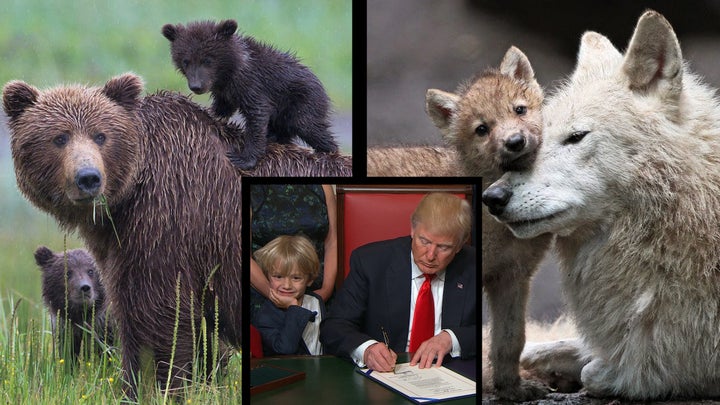 The protections for hibernating bears and wolves, which were originally signed into law by President Obama, were part of an extensive environmental and animal protection legacy that will likely save the lives of billions of animals, and countless species from extinction over the next few decades (depending on how much of it can be undone by Trump and Republican leaders).
What is the purpose of this savage cruelty that Trump has just enacted (other than appeasing the NRA and the bullet and gun manufacturers they represent)? To reduce the populations of apex predators (cornerstone species in any healthy ecosystem) so that hunters will have more moose and caribou available for themselves to shoot, either for sport or cancerous "nourishment."
While this new law will cause unspeakable suffering and death for wolves, coyotes and bears as soon as it is enacted, it is sadly just the tip of the iceberg as far as how Trump and Republicans will spell disaster and extinction for countless species.
If you're reading this and all you can think is "How can Trump and the Republicans be stopped?" keep three things in mind:
1) While its too late to stop this travesty of a law from passing, and either Trump or the equally dangerous Mike Pence will be President until 2020, the Republicans only hold a very slim majority in the Senate, and Congressmen are heavily susceptible to public pressure. Please make sure to have your elected representatives on speed dial, and follow the chief political watchdog on animal issues, the Humane Society Legislative Fund, to stay informed and stop the next tragedy before it happens.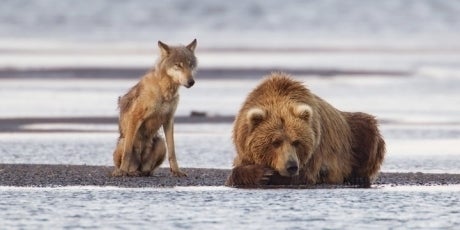 Calling all HuffPost superfans!
Sign up for membership to become a founding member and help shape HuffPost's next chapter