On Monday, Trump had his first face-to-face meeting at the White House with Trudeau. The visit was cordial and as you can see from the clip below, the two had a totally normal handshake.
It was a stark contrast from the oddly aggressive handshake Trump had with Shinzō Abe when the president hosted the Japanese prime minister last week.
Yet, there was a split second before Trump offered his hand to Trudeau and the Canadian PM took it that was captured by Reuters. And its undeniably funny.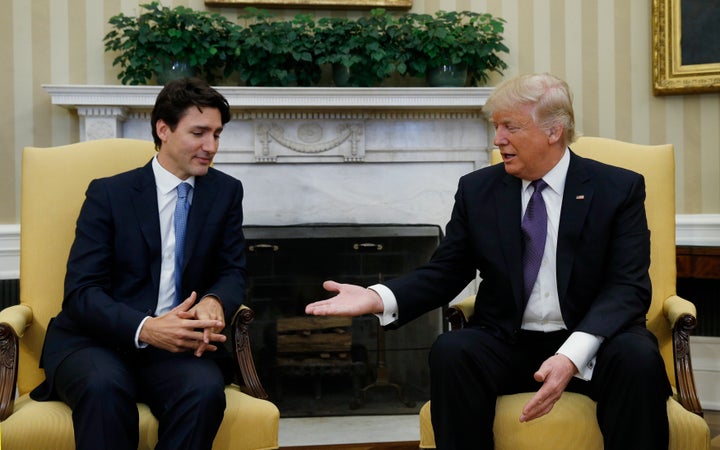 Naturally, as soon as the photo made its way to Twitter, users went crazy:
And thus a meme was born:
A Photoshop Battle — or simply PsBattle — is a forum where users on the content-sharing site post edited versions of a photo.
And Trudeau's side-eye got plenty of silly action on Reddit. Here are some of the best:
This new meme is so good, it seems like the games will never end.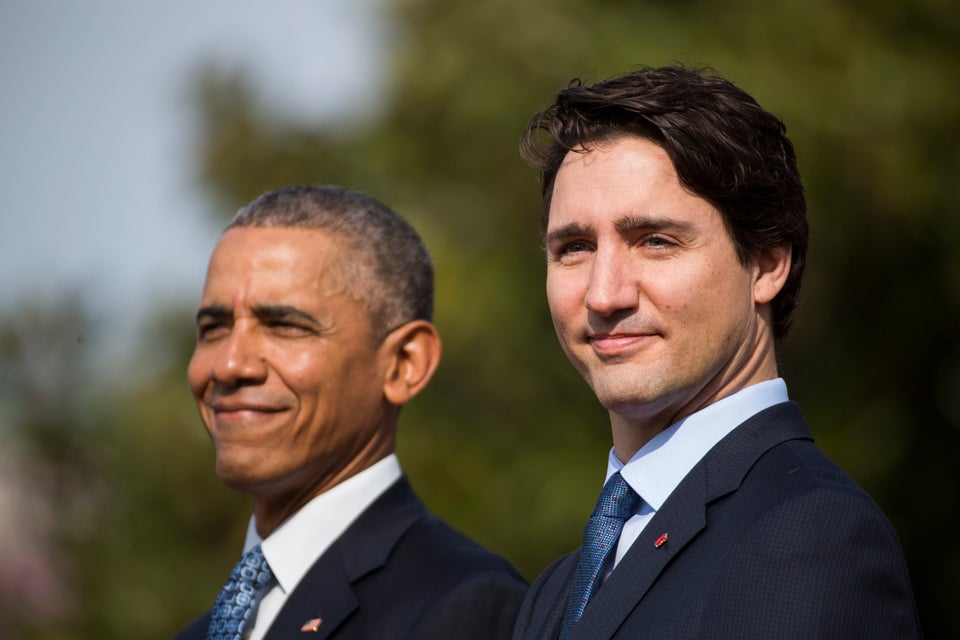 Obama and Trudeau Are Just Awesome Together