Donald Trump's campaign on Tuesday announced that it had assembled a stable of religious advisers to help the presumptive GOP nominee get his message through to evangelical voters. The list of names includes former Rep. Michele Bachmann (R-Minn.), high-profile figures like Focus on the Family founder James Dobson and Liberty University President Jerry Falwell Jr., as well as a televangelist who once claimed God had endorsed Trump's onetime rival, Sen. Ted Cruz (R-Texas), for president.
Kenneth Copeland -- who, along with his wife Gloria are members of Trump's new advisory board -- hosted a conference in January in which speakers discussed the topic of "Reclaiming America." Rafael Cruz, the Texas senator's preacher father, was on hand to deliver a sermon. When Copeland introduced Cruz, he told attendees that God had chosen Ted Cruz to win the White House.
"I believe, with all my heart, that his son is called and anointed to be the next president of the United States," said Copeland, in comments first covered by Right Wing Watch.
Copeland has met with Trump in the past, though had no official involvement with the reality TV star's presidential campaign. A video from September shows Copeland and other evangelical leaders laying hands on Trump and reciting a prayer. Copeland later clarified that the meeting did not constitute an endorsement.
And just because Copeland is now serving as an adviser to Trump's campaign doesn't mean he's actually changed his mind about the endorsement. As Politico reported on Monday, members of the board were not asked to endorse Trump as a condition for appointment.
But comments like Copeland's underscore a deeper divide in the evangelical community over whether they should vote for Trump in November. While many rank-and-file voters have readily gotten in line behind the businessman, some religious leaders have expressed apprehension about Trump's commitment to Christian values. Recent appearances at events like the Faith and Freedom Coalition's Road to Majority conference suggest Trump is still working to shore up support from this voting bloc.
Here's the full list of Trump's evangelical advisers: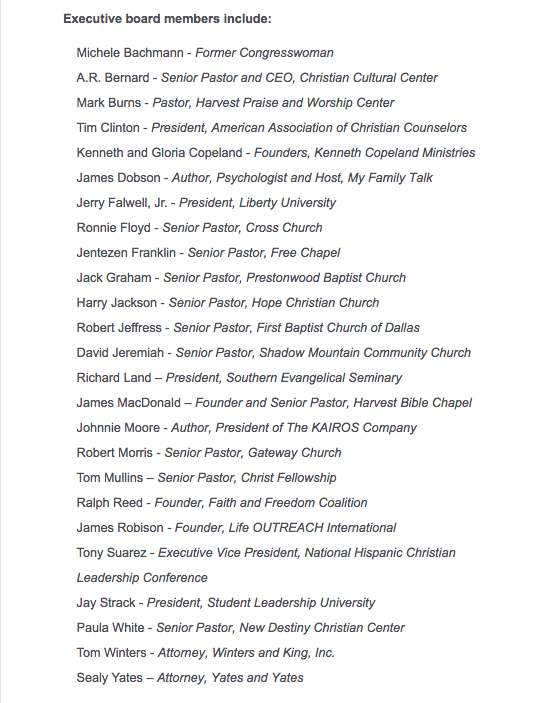 Before You Go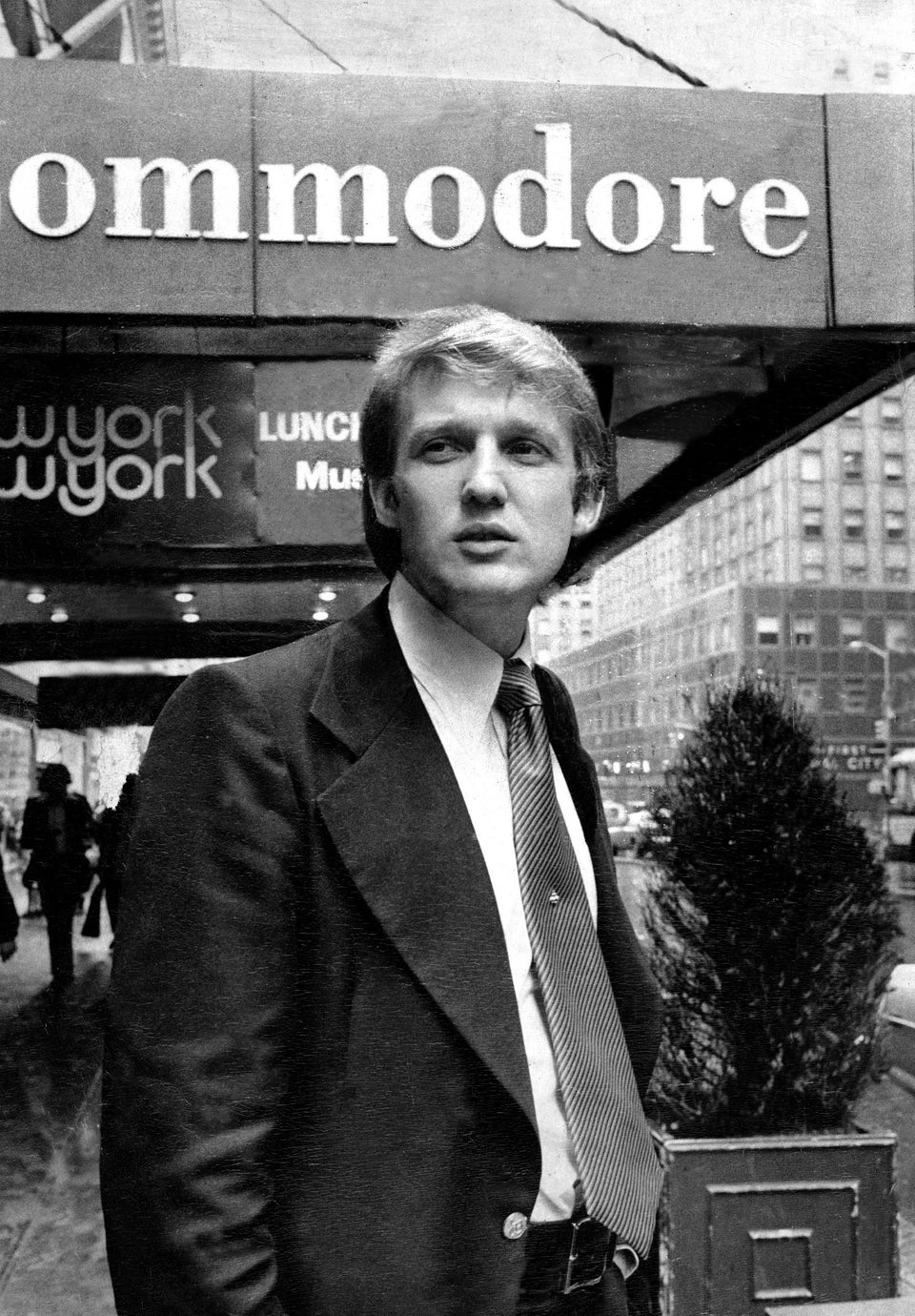 Donald Trump's Hair Evolution
Popular in the Community