Republican presidential hopeful Donald Trump told "Fox & Friends" Monday that he won't be receiving votes from two of his children in the New York primary on April 19.
Both Eric and Ivanka Trump waited too long to register to vote, missing the cutoff and quashing any chance they had to cast a ballot for their famous father.
"They had a long time to register, and they were unaware of the rules, and they didn't register in time," Trump said in a phone interview. "So they feel very, very guilty. They feel very guilty. But it's fine, I mean, I understand that."
Trump incorrectly claimed New Yorkers "have to register a year in advance" to vote. Residents are actually required to register at least 25 days prior to an election. (Here's how you can register to vote no matter where you live.)
"So Eric and Ivanka, I guess, won't be voting," Trump said before joking he'd take away their allowance for the mistake.
A Fox News poll released Sunday shows Trump leading his rivals, Sen. Ted Cruz (Texas) and Ohio Gov. John Kasich, in New York ahead of the state's primary.
UPDATE: Trump later clarified he was talking about his children changing their party registration to Republican before the primary, which had an October deadline.
Before You Go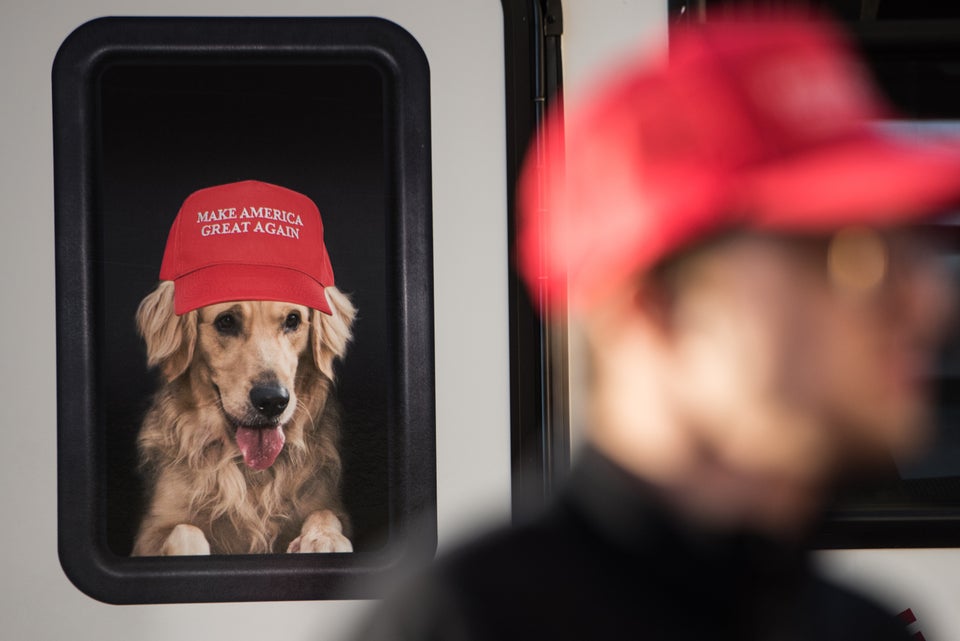 Dogald Trumps
Popular in the Community