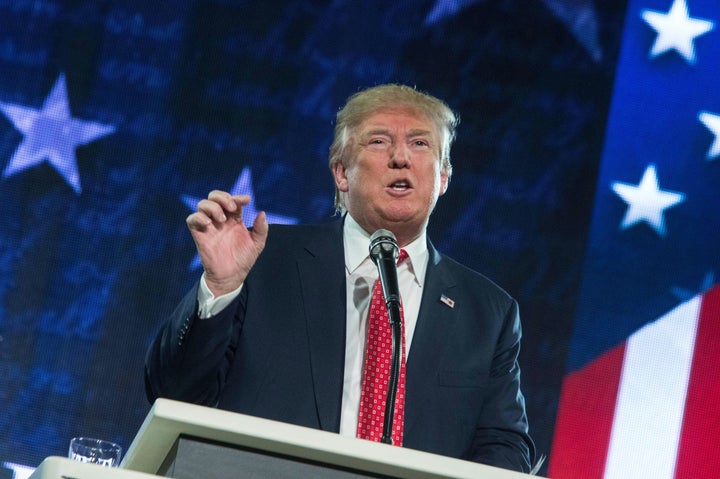 If Liberty University students were hoping for a thoughtful tribute to Martin Luther King Jr. on Monday, they didn't get it from GOP presidential candidate Donald Trump.
Instead, after a cursory mention of King at the beginning, they got a rambling stump speech from Trump, who disparaged fellow candidates and the president, promised to go tougher on terrorists and undocumented immigrants and, most of all, talked about himself.
The university occasionally hosts political candidates at its tri-weekly -- and mandatory for students -- convocations.
Liberty University President Jerry Falwell Jr. said last week that setting Trump's speech on Martin Luther King Day was intentional, because Trump planned to talk about the civil rights hero.
"We chose that day so that Mr. Trump would have the opportunity to recognize and honor Dr. King on MLK day," Falwell said.
Falwell spent his introduction speech on Monday talking up Trump, including saying the candidate lived many of the values of Jesus. The school cannot endorse candidates.
The school then aired a short video on King, followed by one on Trump that was just as favorable.
When the candidate took the stage, his first comment was about President Barack Obama. His second was sort of about King, but mostly about his own success in attracting a high number of attendees to the speech. About 10,000 people attended, according to reports.
"It's an honor to be here, and especially on Martin Luther King Day," Trump said. "We broke the record -- we had the record for about three or four years the last time, and the first thing I said to Jerry and Becki [Falwell] when I got here, 'Did we break the record?' They said, 'Yes, you did, by quite a bit.' So we'll dedicate that to Martin Luther King, a great man. And that's a little bit of an achievement, I will tell you."
He closed with a similar remark.
"We're dedicating the record to the late, great Martin Luther King, okay? But it's an honor," Trump said.
He had some mild stumbles during the speech. He referred to the New Testament's Second Corinthians as "Two Corinthians," which he called "the whole ballgame." CNN reports that it drew laughter from the crowd, and that some were put off by his use of the word "hell."
Trump's praise of Christianity, like his praise of King, was made relative to himself.
"The Art of the Deal is second to the Bible," Trump said, referring to his own book.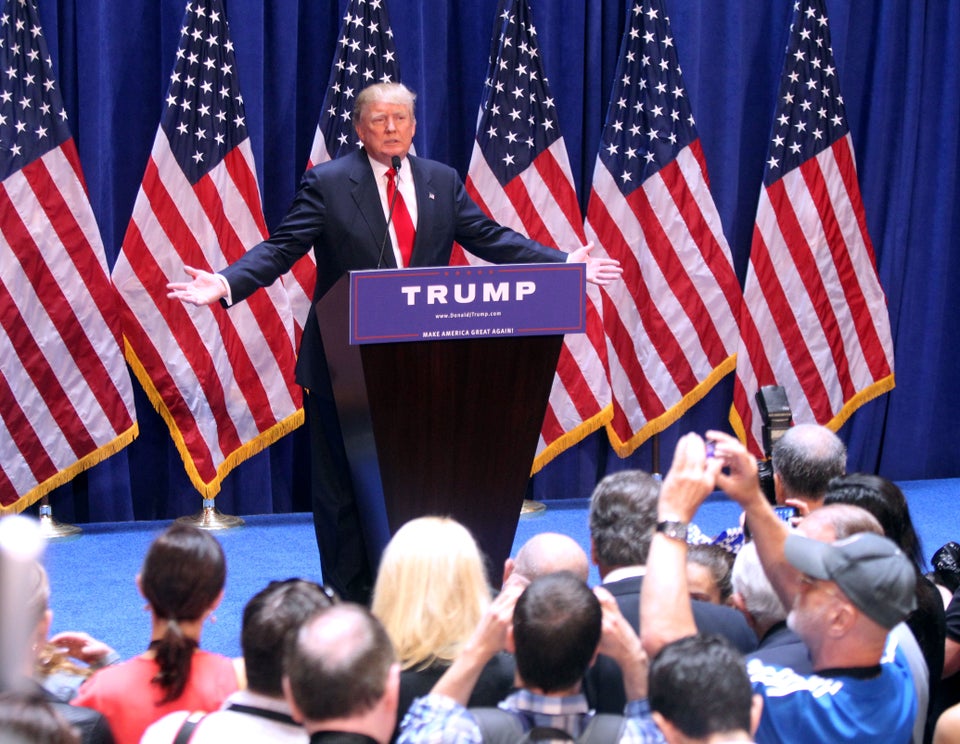 Trump on the Campaign Trail