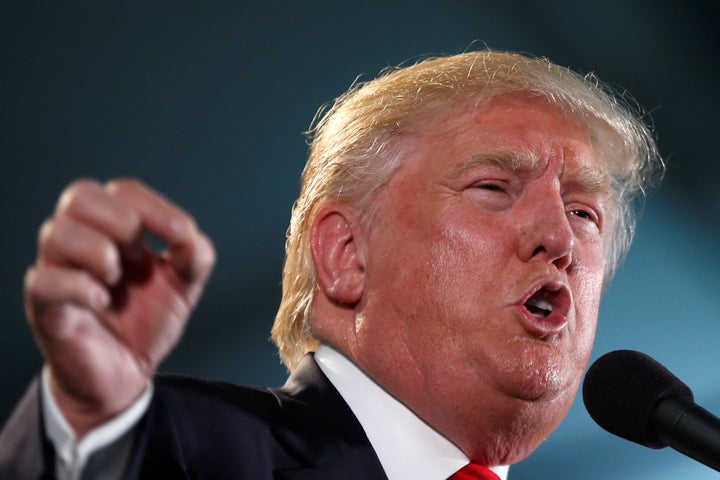 WASHINGTON -- Donald Trump reversed himself on Libya again on Sunday, saying he would have authorized a "surgical" strike to kill former leader Muammar Gaddafi -- after months of saying the United States would have been better off if the dictator were still alive.
"I didn't mind surgical. And I said surgical," Trump said in an interview on CBS' "Face The Nation." "You do a surgical shot and you take him out."
The presumptive Republican presidential nominee has said throughout his campaign that he didn't support U.S. intervention in Libya in 2011 and that he's never said he did. He has also criticized President Barack Obama for getting involved.
"We would be so much better off if Gaddafi were in charge right now," Trump said in February. "If these politicians went to the beach and didn't do a thing and we had Saddam Hussein and we had Gaddafi in charge, instead of having terrorism all over the place, we'd be -- at least they killed terrorists, alright?"
"It's horrible what's going on; it has to be stopped," Trump said then. "We should do it on a humanitarian basis, immediately go into Libya, knock this guy out very quickly, very surgically, very effectively, and save the lives."
(For those of you keeping track, Sunday now marks the second time he's reversed his position.)
So how does Trump square his conflicting positions on a serious foreign policy matter? Show host John Dickerson pressed him on that point and got a delicious word salad in response.
"I was for something, but I wasn't for what we have right now," Trump said. "I wasn't for what happened. Look at the way -- I mean look at with Benghazi and all of the problems that we've had. It was handled horribly … I was never for strong intervention. I could have seen surgical, where you take out Gaddafi and his group."
Before You Go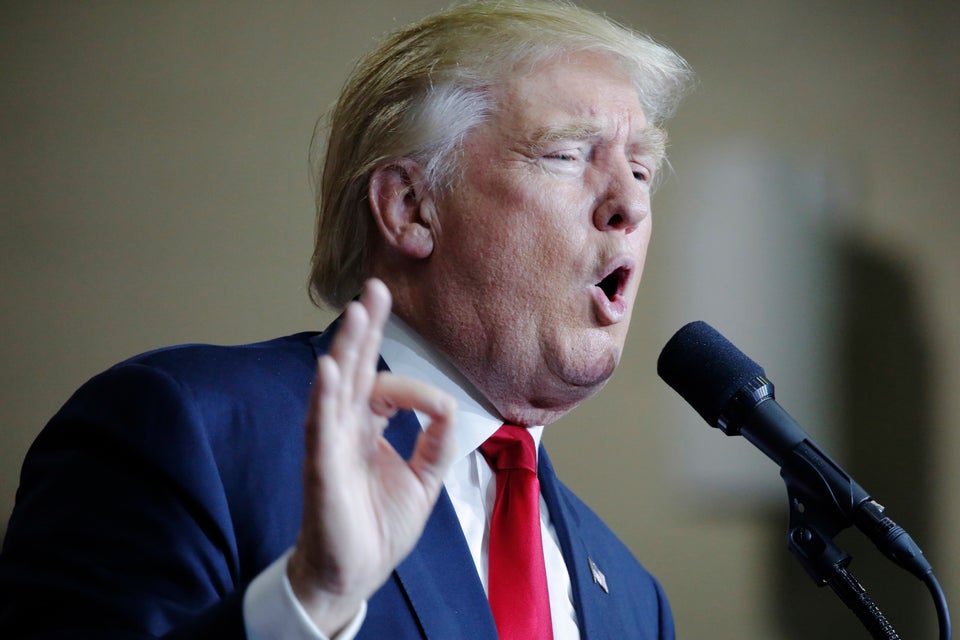 Trump's Most Presidential Looks
Popular in the Community