Donald Trump on Tuesday became the first person elected to the White House without winning his home state since Richard Nixon lost California in 1968. However, the extent to which the president-elect's old stomping grounds went for Hillary Clinton goes much deeper than simply losing the Empire State, which Clinton carried Tuesday with 58.8 percent.
According to DNA Info's breakdown of the city's election returns, Trump's childhood home Jamaica Estates in Queens went overwhelmingly for Clinton, with 84.79 percent of the neighborhood's voting precinct supporting the former secretary of state and a mere 13.36 percent supporting the president-elect.
Trump's current neighborhood was also fertile ground for Clinton; she received 64.27 percent of the Midtown precinct, where Trump Tower is located, more than twice Trump's 30.74 percent.
The other neighborhood most closely associated with Trump ― the 10-block condo development on Manhattan's Upper West Side that bears Trump's name on four buildings ― also rejected his candidacy. Clinton earned 75 percent in the precinct surrounding Trump Place, while Trump won 20.93 percent of the precinct's votes.
From the beginning of his campaign, Trump contended that he would be competitive in his home state. "Just so you understand, we are going to play New York," Trump said in September. "We're not just doing this for fun. We're going to play New York."
However, the demographics of the state, anchored as they are by the greater New York City area, were not ones that Trump performed well with on Tuesday. Just over 22 percent of the state is foreign-born, nearly twice the national number of 12.9 percent, and in New York City that number is over 37 percent. Similarly, New York state's 19 percent Hispanic population is one of the country's largest.
However, Trump's 37 percent showing on Tuesday was a slight improvement on Mitt Romney's 35 percent in 2012 and Trump vastly outperformed previous Republican presidential candidates in the largely rural and largely white upstate area. In rural Herkimer County, for example, Trump received 65 percent of the vote, a significant improvement from 2012, when Romney won the county with 48.6 percent of the vote.
It almost goes without saying, but Trump lost New York City. Clinton carried the country's largest city with 78.49 percent of the vote, trouncing Trump, who received 18.4 percent. Clinton's strongest borough was Manhattan, where she received 86.36 percent and Trump a paltry 9.87 percent. However third-party support meant that Trump's poorest borough was the Bronx, where he earned the support of 9.56 percent of voters.
Before You Go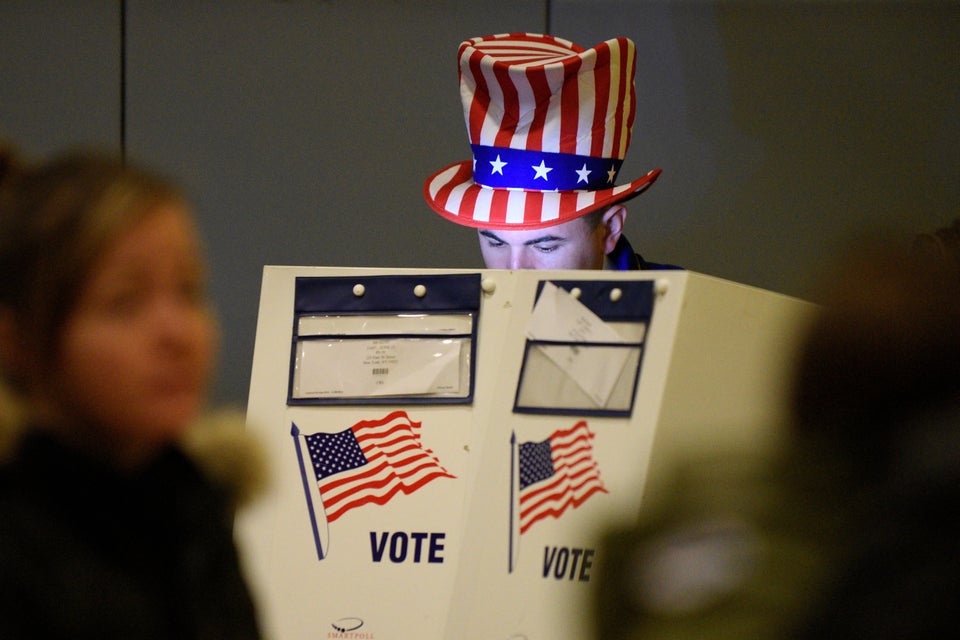 The United States Votes 2016
Popular in the Community