"Honestly, she's disgusting. I think she hurt herself very badly. I think she hurt that whole cause," he said. "I thought what she said was disgraceful to our country."
Madonna has faced criticism from others, including Cyndi Lauper, for the comment in her speech, the entirety of which actually included her saying that violence of any sort won't fix anything. "As the poet W.H. Auden wrote on the eve of World War II: 'We must love one another or die.' I choose love," she said.
But the comments from Trump are especially noteworthy ― not because he is the president, but because of his well-documented interest in the pop star.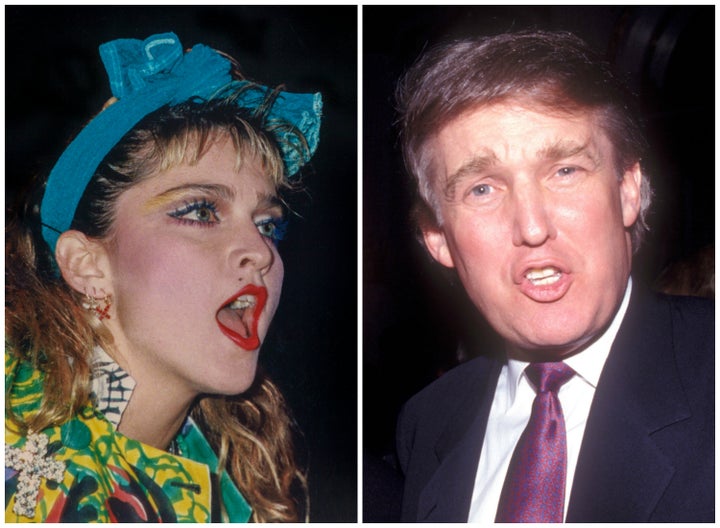 For a 1991 article in People magazine, Sue Carswell called Donald Trump to find out if there was any truth to the rumor he had broken up with Marla Maples for an Italian model. When someone called her back a few minutes later, he identified himself as "John Miller," a public relations representative for Trump. Only it wasn't a public relations representative named "John Miller." It was Donald Trump posing as a public relations representative named "John Miller," something Carswell confirmed with a former associate of Trump's and Maples herself later on.
Trump, again, posing as his own PR rep, confirmed the news that Carswell was searching for ― he had called things off with Maples ― before launching out of nowhere into the bizarre claim that women, including Madonna, were "rabidly" chasing after him.
That doesn't appear to be the case. In fact, quite the opposite. About two-and-a-half years before, in a scene detailed in a profile of Madonna for Time Out, Madonna was mobbed by photographers at the Trump Plaza Hotel and Casino in Atlantic City. "I can't believe Donald Trump. This is outrageous," she angrily said.
Soon after, Trump was seen "hustling" toward Madonna at a Mike Tyson boxing match and offering her better seats.
And about a year and a half after that, Madonna called Trump a "wimp" and unattractive in Interview magazine, emasculating the future president.
So who, really, is "disgusting" and "disgraceful"? The singer who was quoted out of context while telling people to not give in to violence? Or the man who posed as his own representative so that he could spread rumors about a woman being attracted to him?
We'll let you decide, but the 1991 People article began with an opening that seems appropriate to end with here:
There are interesting stories, there are moving stories, and there are funny stories. And there are stories that are simply bizarre. Last week, Donald Trump, after years of edging ever closer, seems finally to have landed squarely in the last category.
Before You Go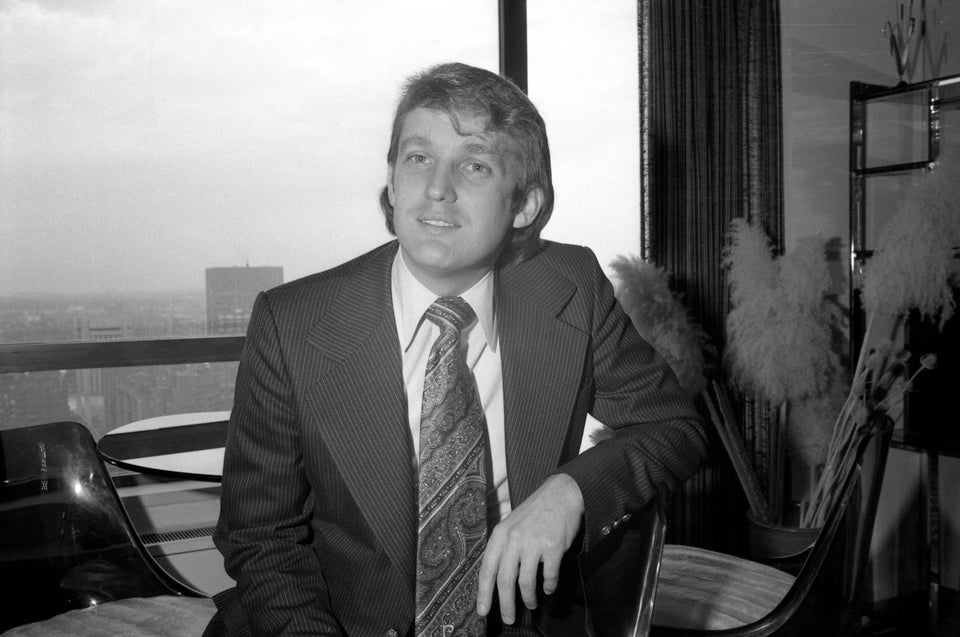 Donald Trump Over The Years
Popular in the Community