The Internet is the gift that keeps on giving. Donald Trump with a man bun is a testament to that.
A photo of Trump with a man bun surfaced on Imgur Wednesday, showing the GOP presidential hopeful with a very different sort of hairstyle. Twitter user @FigDrewton tweeted the photo at The Donald himself as he went off on Marco Rubio and illegal immigration.
Thank you, Photoshop gods.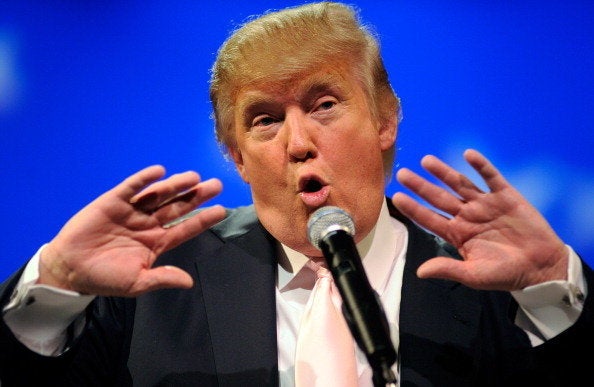 The Faces of Donald Trump
Popular in the Community