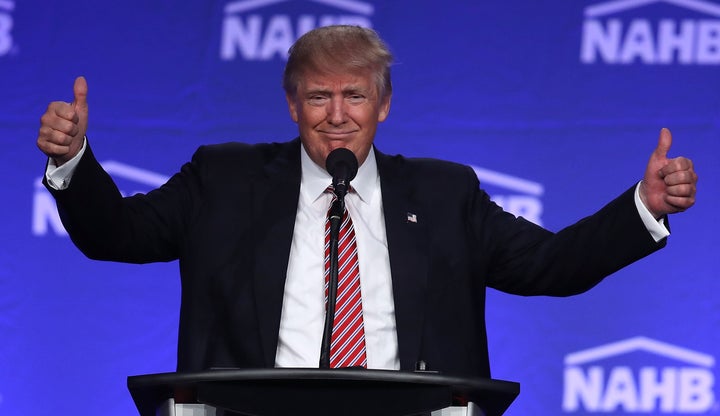 WASHINGTON ― Donald Trump has said he's the best ally to the LGBT community in this election cycle. The best, just the greatest. All you have to do is "ask the gays" themselves, he's said.
But he probably didn't say that Thursday as he surrounded himself with some of the nation's most extreme anti-gay activists.
Trump headlined a Pastors and Pews event in Orlando sponsored by American Renewal Project ― a Jerry Falwell Jr. creation ― that brought together hundreds of evangelical pastors who want to shape public policy. Trump shared the stage with a mix of conservative religious leaders who say gay people, in one way or another, are taking the nation on a one-way trip to hell.
Fred Lowery. A pastor at a Florida megachurch, he says America has "deleted God," which has resulted in the "kinds of problems" like legalized abortion and same-sex marriage.
A Trump campaign spokeswoman did not respond to a request for comment on why he decided to associate himself with rabidly anti-LGBT people. During his remarks, Trump didn't touch on LGBT issues at all.
Sen. Marco Rubio (R-Fla.) also spoke at the meeting. He said in a statement that it was simply "a celebration of faith."
"The event I will be speaking at in Orlando is a gathering of local pastors and faith leaders. Leave it to the media and liberal activists to label a gathering of faith leaders as an anti-LGBT event. It is nothing of the sort," Rubio said.
"Because I believe that a strong America is not possible without strong families and strong values, for years now I have participated in events hosted by faith leaders to speak about the cultural and social issues before America, including the importance of parents and families, religious liberties and combatting poverty," he continued. "I have always supported a traditional definition of marriage. But I recognize that a significant number of Americans hold a different view. Because marriage is regulated by the individual states, they have the right to petition their state legislature to change the law. And those of us who support traditional marriage also have a right to oppose those efforts."
Democratic operatives took note of Trump's and Rubio's role at the gathering ― particularly because it falls on the two-month anniversary of the shootings at an Orlando gay club that left 49 people dead.
"Instead of honoring the memory of those we lost at Pulse two months ago, Donald Trump and Marco Rubio have come to Orlando to headline a gathering of some of the nation's most incendiary anti-gay bigots," Democratic National Committee chair Donna Brazile and DNC LGBT Caucus chair Earl Fowlkes said in a statement.
"We at the DNC join all people of good conscience in expressing our solidarity with the Orlando LGBT community as they continue to grieve the deadliest shooting in American history. We suggest Trump and Rubio disavow these anti-gay extremists who have likened gay people to Nazis and characterized HIV/AIDS as divine 'penalties' for being gay," they said. "Failing to do so will be yet another example of the utter lack of judgment that makes Trump unfit to serve."
Before You Go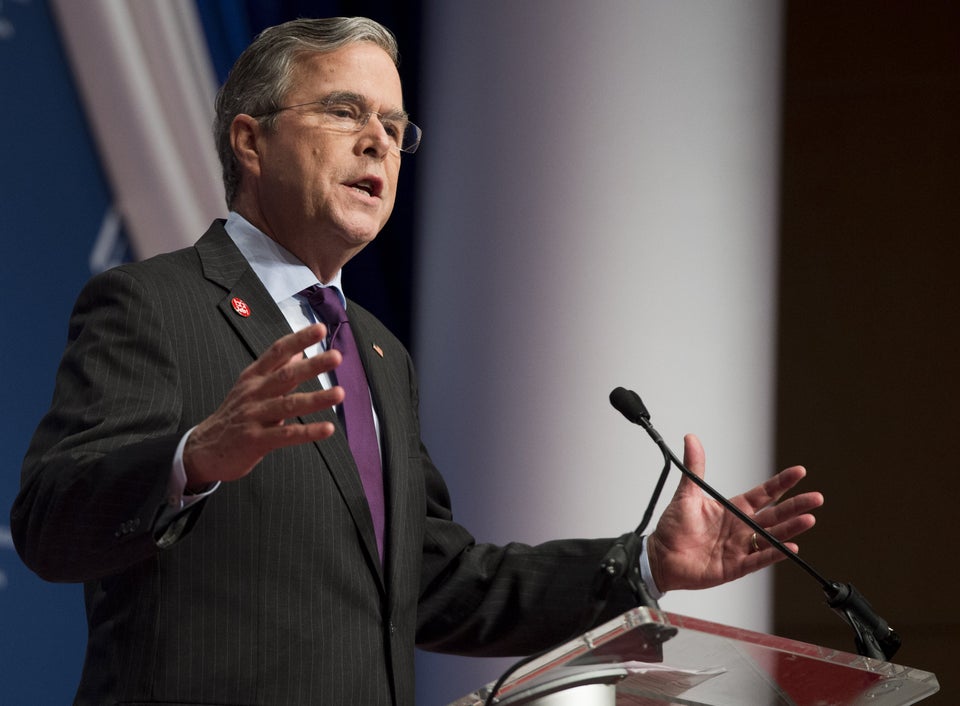 14 Worst Anti-Gay Statements By GOP Presidential Candidates
Popular in the Community