President-elect Donald Trump left reporters in the dark about his whereabouts Tuesday night, continuing a pattern of restricting press access and setting up a dangerous precedent for the press covering the Trump administration.
Trump left his residence at New York's Trump Tower to have dinner at a restaurant without informing the pool of reporters tasked to cover him.
Trump's transition team had told the reporters there would be no more news for the day, indicating Trump would remain at Trump Tower for the night. But an hour afterward, Trump was spotted at a restaurant, violating the tradition that media covering the president or president-elect be regularly informed of his movements and schedule.
Spokeswoman Hope Hicks later confirmed that Trump was having dinner with his family and claimed that she had not known about the plans.
Hicks blamed the violation of protocol on the fact that Trump's transition team has not yet established "a protective pool" of reporters who document the movements of the president for the larger press corps, particularly if there is something unexpected or significant.
Private events, such as family dinners, can be closed to the press, but reporters should be made aware of them.
While documenting something like a dinner might seem trivial, the pool travels with the president because there's always a possibility something newsworthy might happen in relation to him ― and as the White House Correspondents Association, which oversees the White House Press Corps, has said, Americans need to know about his "whereabouts and well-being in the event of a national crisis." President Ronald Reagan's traveling pool documented an assassination attempt on the president in 1981, for example, and President John F. Kennedy's press pool had special access that helped them cover his assassination in 1963.
Trump and his supporters frequently vilified the media during his campaign, and he threatened to sue media outlets that produced unfavorable coverage of him and banned them from campaign events.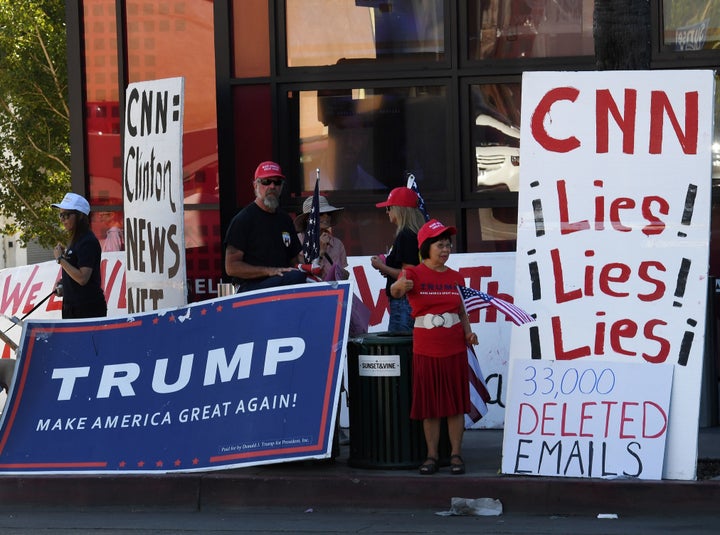 Reporters traveling with Trump were not allowed to travel on the same plane, and the campaign sometimes failed to inform them when he was leaving for events. He even mocked them for being late to a rally.
In response, Hicks said that Trump and his team "fully expect to operate a traditional pool and look forward to implementing our plans in the near future."
On Tuesday, Hicks again assured reporters that they will have "all of the access that they have ever had under any president."
On Wednesday morning, White House Correspondents' Association president Jeff Mason again implored the Trump transition team to honor basic press protocol.
"One week after the election, it is unacceptable for the next president of the United States to travel without a regular pool to record his movements and inform the public about his whereabouts," he said in a statement.
"The White House Correspondents' Association is pleased to hear reassurances by the Trump transition team that it will respect long-held traditions of press access at the White House and support a pool structure," he continued. "But the time to act on that promise is now. Pool reporters are in place in New York to cover the president-elect as he assembles his new administration. It is critical that they be allowed to do their jobs."
This article has been updated to include comment from Mason.
Before You Go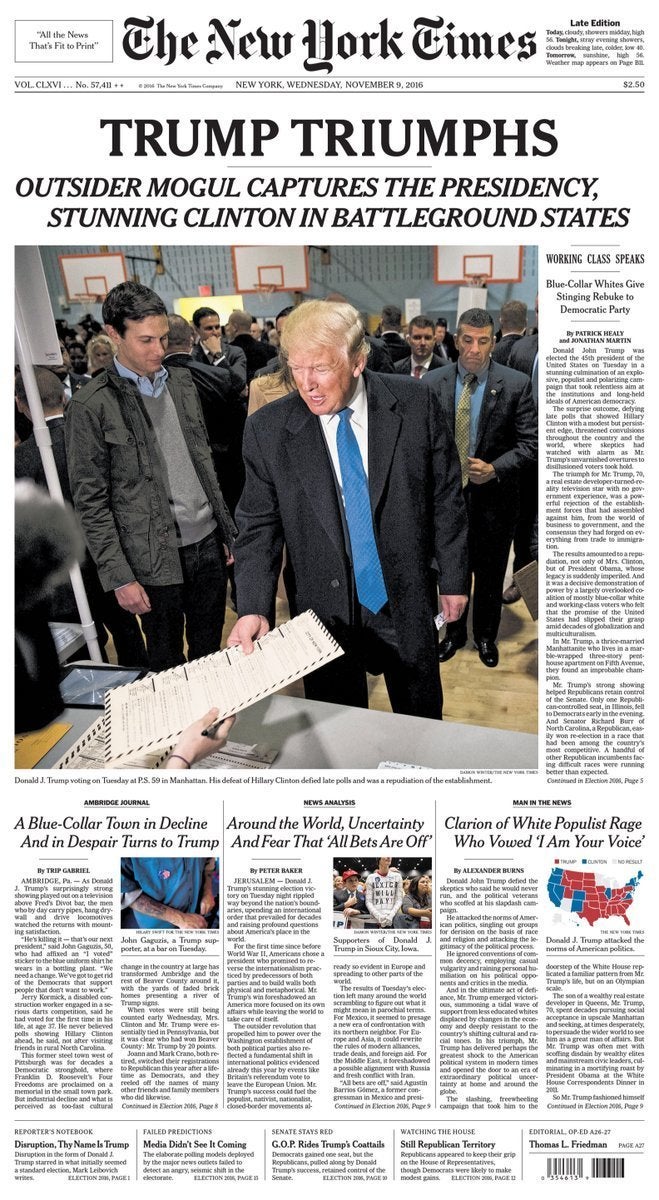 Newspapers React To President Trump
Popular in the Community