Wintour opted to take a bite of bacon-wrapped pizza rather than rank designers Tom Ford, Marc Jacobs and Ralph Lauren from best to worst. But she wasted no time or calories when asked whom she'd never invite back to the annual Met Gala, fashion's biggest event.
"Donald Trump," she responded to an eruption of laughter and cheering from the audience, saving herself from having to eat pickled pig's feet.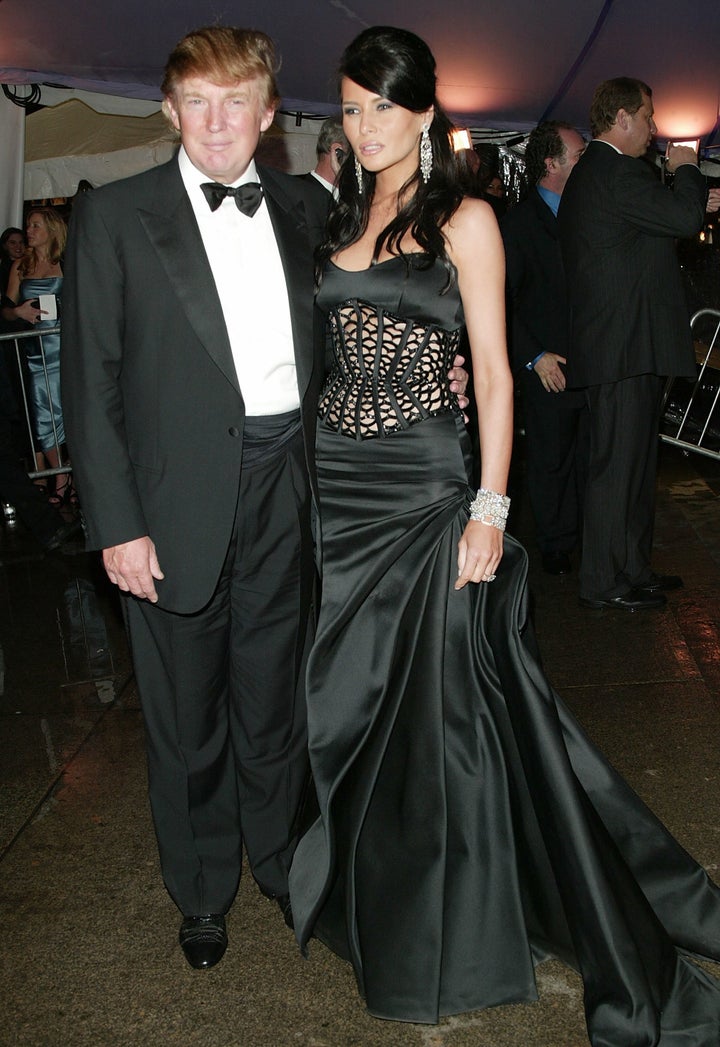 It was a bit confusing, then, when Wintour met with Trump during the days leading up to his inauguration and later implied that his wife will likely land a Vogue cover during her husband's time in office. But this development, while cheeky, makes her position on the president seem pretty clear.
Corden didn't get off so easy in the game, either. He ate a bug in lieu of revealing the "Carpool Karaoke" guest he had to "fake the most enthusiasm for," and copped out of a request to critique Wintour's outfit by saying he thinks she should wear Crocs more often and bring them into the world of high fashion. He must not have gotten the memo from Christopher Kane.
Watch the entire hilarious exchange above. Meanwhile, we'll be watching this GIF of Wintour taking a bite of pizza for the foreseeable future.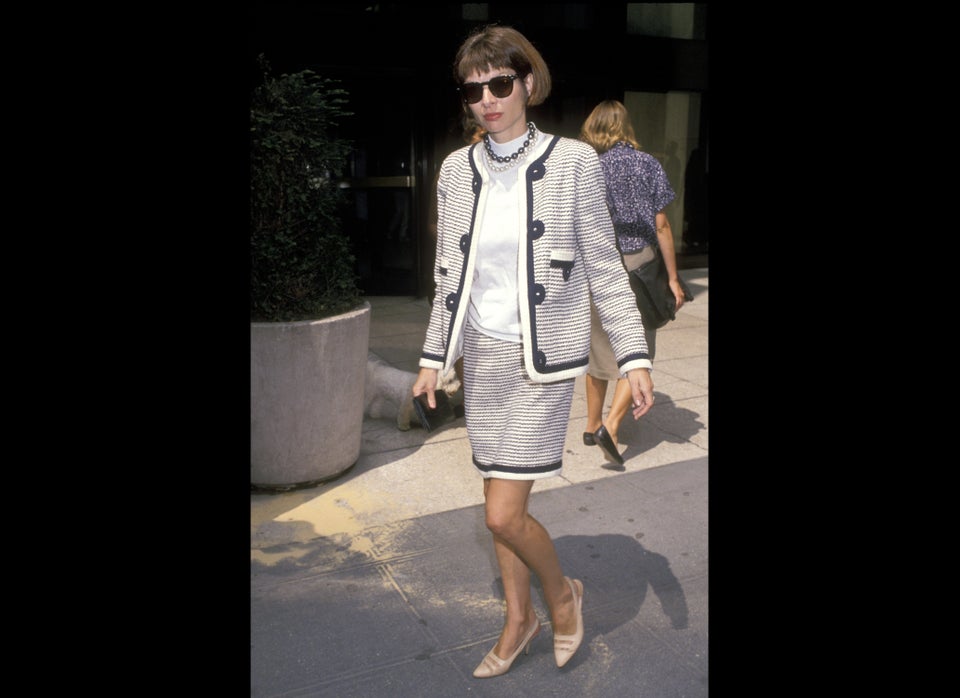 Anna Wintour Style Evolution