Donald Trump seems so intent on turning Mexico into America's boogeyman that even a passing airplane got incorporated into his stump speech on Thursday.
"I respect Mexico. I respect their leaders, what they've done to us is incredible. Their leaders are so much smarter, so much sharper. And it's incredible," he said, then gestured upward as an aircraft passed. "In fact that could be a Mexican plane up there. They're getting ready to attack."
Trump was speaking in Manchester, New Hampshire -- more than 2,000 miles from the Mexican border.
Not surprisingly, the presumptive GOP nominee for president appeared to have deviated from a prepared speech.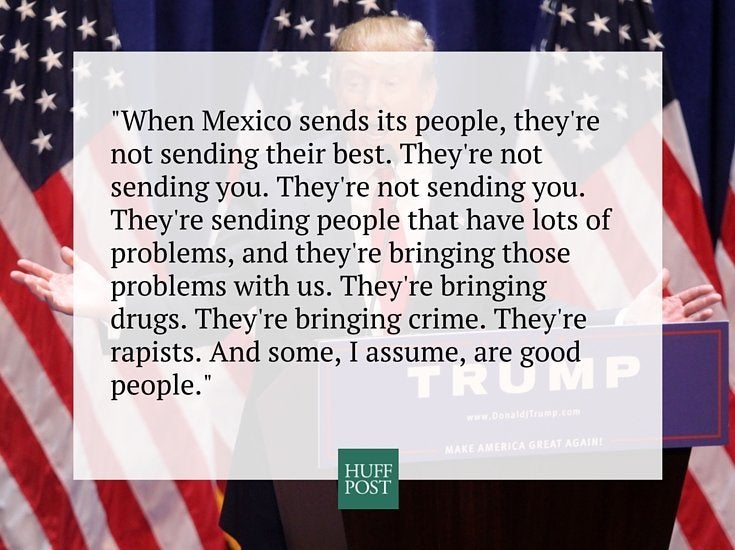 9 Outrageous Things Donald Trump Has Said About Latinos
Popular in the Community