President Donald Trump on Sunday returned to rallying his base by continuing to insist that Mexico will pay for his proposed border wall, after last week threatening a government shutdown if funding for the barrier isn't provided in the U.S. budget.
Mexico has repeatedly insisted it will not pay for the wall ― a signature Trump campaign promise and a rallying call for his base ― forcing the president into a corner.
During an unhinged campaign rally in Arizona last Tuesday, Trump threatened the government shutdown if Congress did not allocate taxpayer funding for the wall, seeming to concede that Mexico would not pay for it.
"If we have to close down our government, we're building that wall," he said, without mentioning his prior insistence that Mexico would pay for it. "We're going to have our wall."
Yet White House press secretary Sarah Huckabee Sanders on Thursday claimed it was not a concession, after dodging reporters' questions about the wall's funding.
Asked whether Trump's shutdown threat was an admission that Mexico was not going to pay for the wall's construction, Sanders said it was not.
"He hasn't said they're not, either," she said.
Before You Go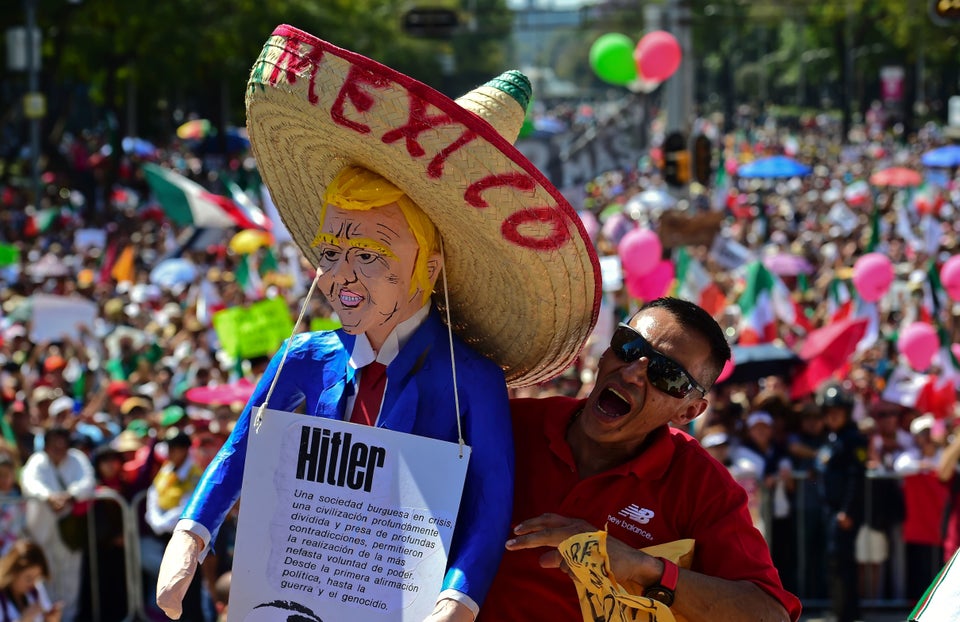 Trump Protests In Mexico
Popular in the Community