WASHINGTON ― President Donald Trump predicted an Israeli-Palestinian agreement might be "not as difficult as people have thought" in a meeting with Palestinian Authority President Mahmoud Abbas on Wednesday, but failed to mention what has been a key component to a deal ― a separate Palestinian state.
The omission continues Trump's seeming abandonment of what had been U.S. policy toward the region for decades during both Democratic and Republican administrations.
Trump said the Israelis and Palestinians had to agree on terms, not have them imposed by the United States or any other country. "I will do whatever is necessary to facilitate the agreement, to mediate, to arbitrate ― anything they'd like to do," Trump said. "But I would love to be a mediator or an arbitrator or a facilitator. And we will get this done."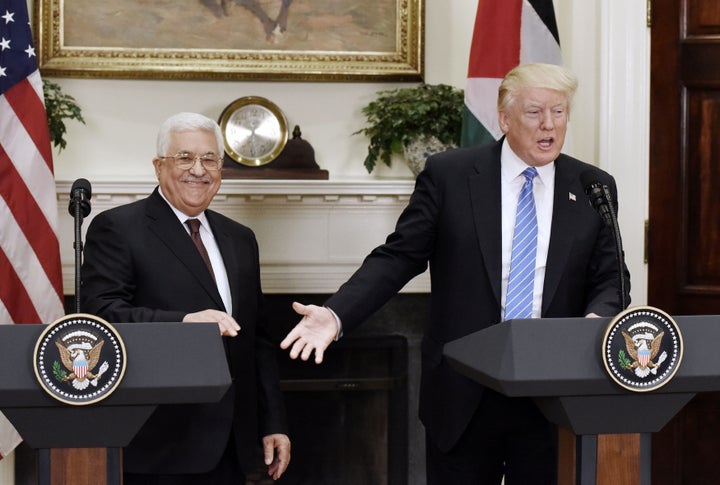 In neither the joint 15-minute appearance in the Roosevelt Room nor photo opportunities in the Oval Office and the Cabinet Room before and after did Trump address the "two-state" solution that presidents going back to Democrat Bill Clinton in the 1990s have supported.
When Abbas visited the White House in March 2014, for example, then-President Barack Obama spoke of "two states, side by side" in his public remarks.
Trump first publicly signaled the policy shift during the February White House visit of Israeli Prime Minister Benjamin Netanyahu. "I'm looking at two-state and one-state and I like the one that both parties like," Trump said in response to a question about the two-state policy, indicating that he did not have any real preference.
Abbas, for his part, continued the Palestinian Authority's long-held position that a long-term peace agreement requires a separate Palestinian state, bounded by territorial borders as they were in 1967 and with East Jerusalem as its capital.
Abbas also called on Israel to withdraw from the Palestinian territories. "We are the only remaining people in the world that still live under occupation. We are aspiring and want to achieve our freedom, our dignity, and our right to self-determination," Abbas said. "And we also want for Israel to recognize the Palestinian state just as the Palestinian people recognize the state of Israel."
Trump since his election has said he would like to broker a long-term deal between the two sides. He returned to that idea in the Cabinet Room as he and Abbas were about to be served a lunch of steak and halibut.
"We will be discussing details of what has proven to be a very difficult situation between Israel and the Palestinians," Trump said. "Let's see if we can find the solution. It's something that I think is, frankly, maybe not as difficult as people have thought over the years. We need two willing parties. We believe Israel is willing. We believe you're willing. And if you are willing, we are going to make a deal."
Before You Go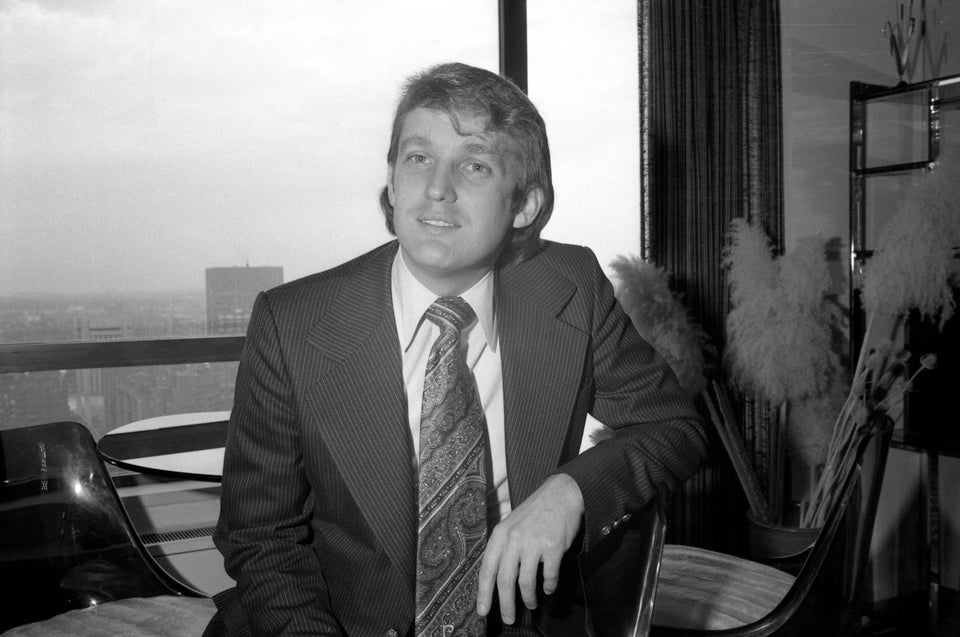 Donald Trump Over The Years
Popular in the Community