PORT CLINTON, Ohio – The windows of the convenience store here on the shores of Lake Erie are covered with so many mayflies that you can't see inside the shop.
Every late spring, the big-winged bugs rise up out of the lake at night and seek the light. They end up plastered to everything in town.
Having just purchased a gallon of milk, Dan Peterson, 38, who works at the local wallboard plant (one of the last factories left in the vicinity), is explaining why he likes Donald Trump.
"I look at both sides and always have," he says. "I liked Obama in 2008 for the history of it. But too much is going wrong now. I like Trump's attitude. Is he going to be able to do all that stuff? No. But he says what he thinks and has a tough attitude."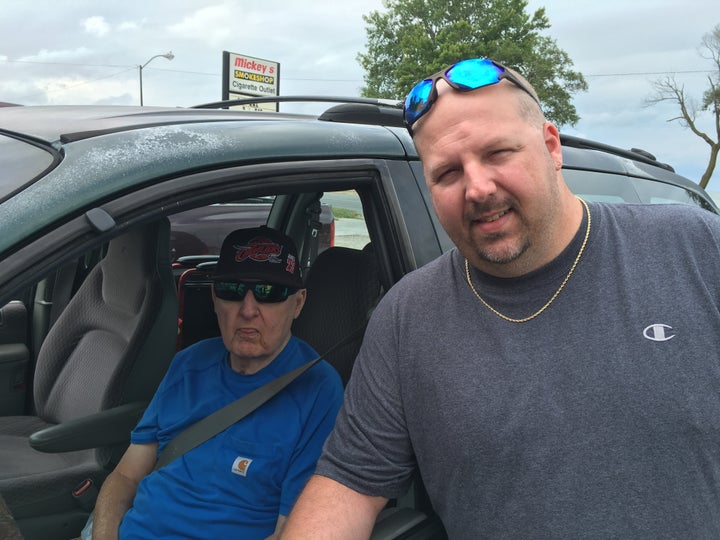 In this and another "swing" exurban county near Cleveland, Portage, the sentiment for Trump is strong, based on a day I just spent interviewing voters at locations in both places.
To the extent they knew or paid attention, they also liked that he picked Indiana Gov. Mike Pence. Though the choice and the rollout (and the first joint logo) were widely derided, word about one of Pence's characteristics spread fast: he was a hard-core Christian.
"I'm total pro-life and I liked that," said Lynette Saucedo of Marblehead, an art teacher who said that she was "waiting for a sign from God" before choosing who to vote for in November.
But my journey also vividly demonstrated that the kinds of places the new Republican ticket is relying on embody an America that is literally fading from the scene.
"Is [Trump] going to be able to do all that stuff? No. But he says what he thinks and has a tough attitude."
In these exurban counties – on the ragged edge between rural and metro – the paint is peeling off closed storefronts; prideful people are working two jobs; stately old homes in picturesque spots are cut up, festooned with for-rent signs and bristling with satellite dishes.
These places, where Dollar Stores predominate, are almost entirely white, with rural roots and traditional Christian mores.
And though the genial people are conscious of their immigrant roots (German, Scandinavian, Eastern European, Italian, Irish and so on), they feel under siege from Others: Hispanics, Muslims and now, with the recent police shootings, African-Americans, whom they had come to view more benignly.
It is a combustible mix that Trump himself obviously played to from the start ― with the "birther" movement ― that has now metastasized into his full-blown strategy of a Republican Party he now controls as a result of his hostile takeover.
Whether there are enough of these voters for the GOP to amass one more victory based primarily on appeals to the Old (White) America remains to be seen. The demographic numbers make it seem unlikely ― whites have gone from more than three-quarters to about two-thirds of the electorate ― but motivation matters as much as mathematics does.
And Trump supporters are motivated.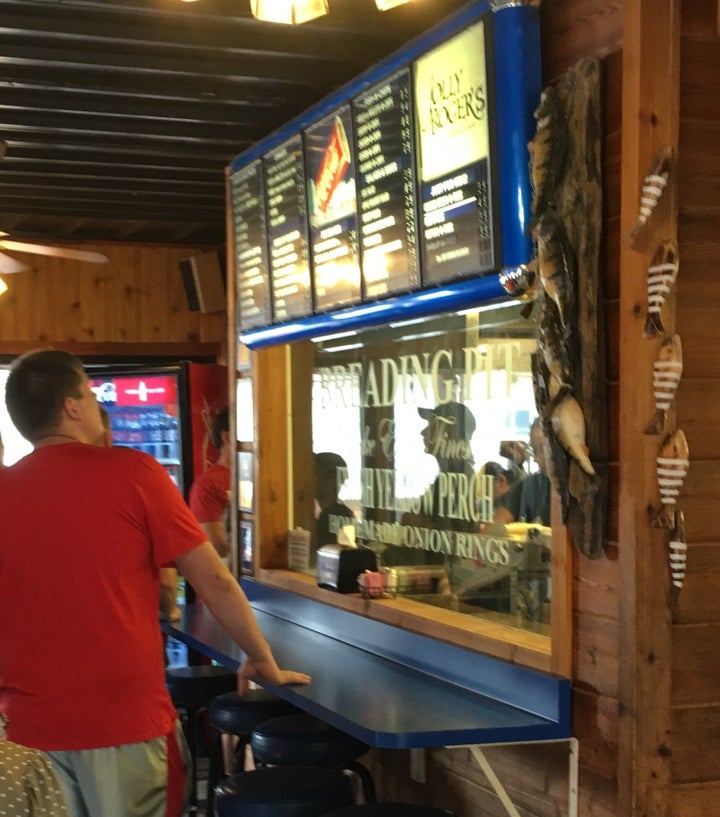 In the Jolly Roger seafood restaurant here in Port Clinton, where they serve fried perch pulled directly from the lake, sentiment in the long lines at the ordering counter was overwhelmingly Trump.
"He's got as many rough edges as a buzzsaw but that is what people like," said Jim Boehm, a retired dental equipment salesman.
"I've been a libertarian," he said, "but I checked Trump out and I can't find that he is connected to the big global establishments ― the George Soroses of the world ― so I think he is OK."
In this part of the country, there is often little choice but to try to start a small business of some sort ― major factories and other mass employers have left, if they were ever here to begin with.
Voters with small businesses in these places tend to blame President Barack Obama for the rising cost of health care for themselves ― even though the program has moderated those rises ― and those with enough employees working enough hours loathe the fact that they now must provide coverage ― a killing burden, as they see it.
"It affects us greatly," said Rhonda Broadway, the owner of a hair salon and spa. "There are too many taxes and some of them aren't even called taxes. We have a better chance of avoiding socialism with Trump. I've been lucky enough to travel a lot. I've been in Argentina. We don't want to be Argentina."
Broadway and many others cite Trump's business experience.
Two such people are Coleen and Bill Helsley, who were enjoying martinis at the bar in DelCiello's Ristorante & Lounge near the main street of the pretty but somewhat desolate town of Ravenna.
It would be a suburb of Akron now if Akron was growing fast enough.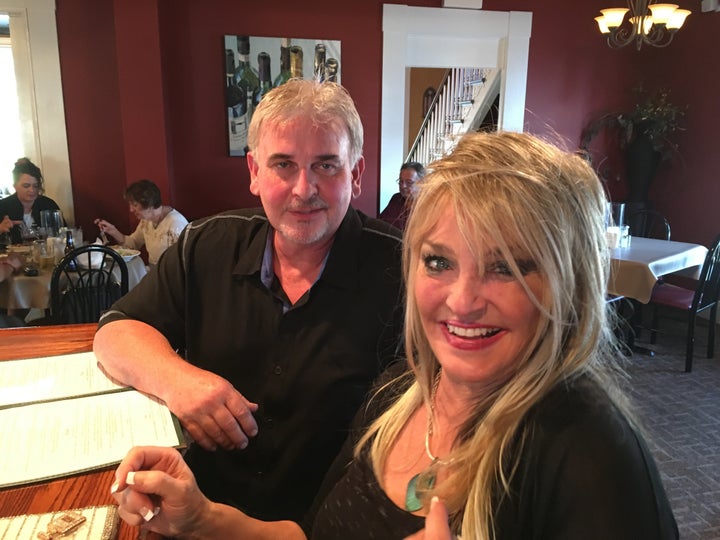 "Because of business, Trump knows how to hire people who can do the job because there is a bottom line and you have to perform," said Bill Helsley, who owns a commercial cleaning company. "In politics you get hired for connections and you don't have to perform."
And so it went: Trump is a can-do, truth-telling businessman who, as Helsley says, "has the guts to say in public what used to be said only behind closed doors."
One of those reluctant to join in was Roosevelt Wagner, a football hero from Ravenna who come home after a stellar career at Michigan State.
He is a formidable combination of studiousness and 320 pounds. He runs a BBQ catering business and an auto-detailing company.
"I have a psych degree but you do what you gotta do to feed your family," he says.
He is African-American and leans Republican ― but remains uncertain about Trump, even though he's no fan of Hillary Clinton.
"He's an unknown," he said. "Does he know enough to be in the White House?" If Mitt Romney had run again, Wagner said, he'd have been for him.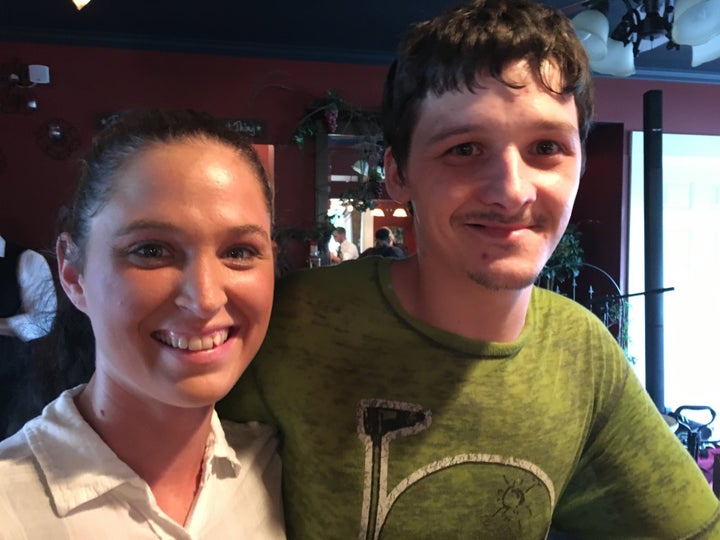 I did find two Clinton supporters. They worked in the kitchen at DelCiello's, where owner Mike DelCiello ― a jolly Akron native who is honoring his Italian grandma by using all of her recipes ― treats them well.
Chef Uriah Brandt, heavily tattooed and 29, was a Bernie Sanders supporter, but now, without much enthusiasm but with a deep contempt for Trump, will vote for Clinton.
"Trump doesn't seem to know what he is talking about," he said. "It's like he's talking about these imaginary things in his head. Hillary scares me, but she is the better of two evils."
His fiancée, Marissa Major, 28, works weeks as a waitress at DelCiello's to go along with her job as a coder for an oral surgery practice.
"I like Hillary," she said. "She's been for kids and for education for a long time, and I appreciate that."
DelCiello, true to the swing-state spirit of Ohio, is keeping his mouth shut and his options open.
His more immediate concern was how I liked the meat sauce, based on a recipe he learned growing up in the North Hill Italian section of Akron.
It was a winner, whatever you think of Trump-Pence.
Popular in the Community