Trump's grievance-filled post ripped into the three prominent Republicans for failing to back his 2020 election lies and help him cheat his way to reelection, using run-on sentences like this one attacking Cheney, the third-ranking House Republican:
"Warmonger Liz Cheney, who has virtually no support left in the Great State of Wyoming, continues to unknowingly and foolishly say that there was no Election Fraud in the 2020 Presidential Election when in fact, the evidence, including no Legislative approvals as demanded by the U.S. Constitution, shows the exact opposite."
At least Cheney got her own run-on sentence.
Trump condenses his attacks on Pence, his former vice president, and McConnell, the Senate minority leader, into this word salad:
"Had Mike Pence referred the information on six states (only need two) back to State Legislatures, and had gutless and clueless MINORITY Leader Mitch McConnell (he blew two seats in Georgia that should have never been lost) fought to expose all of the corruption that was presented at the time, with more found since, we would have had a far different Presidential result, and our Country would not be turning into a socialist nightmare!"
Oh, he ends with "Never give up!"
Pro-Trump supporters at the Jan. 6 Capitol riot shouted "Hang Mike Pence!" after the then-V.P. said he would follow the law.
Twitter users had strong comments about the ex-president's return to social media, even if he had to start his own platform to do it:
Of course, a few curmudgeons couldn't help but notice how pathetic this makes Pence look.
Before You Go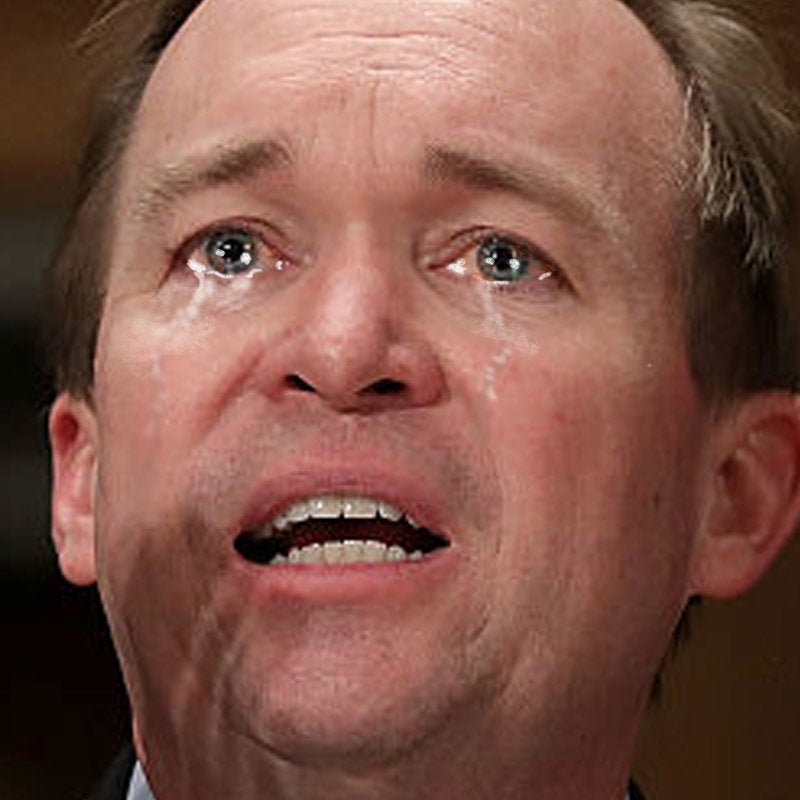 Photoshopped Pics Of Trump Team Members Crying Are Oddly Satisfying
Popular in the Community