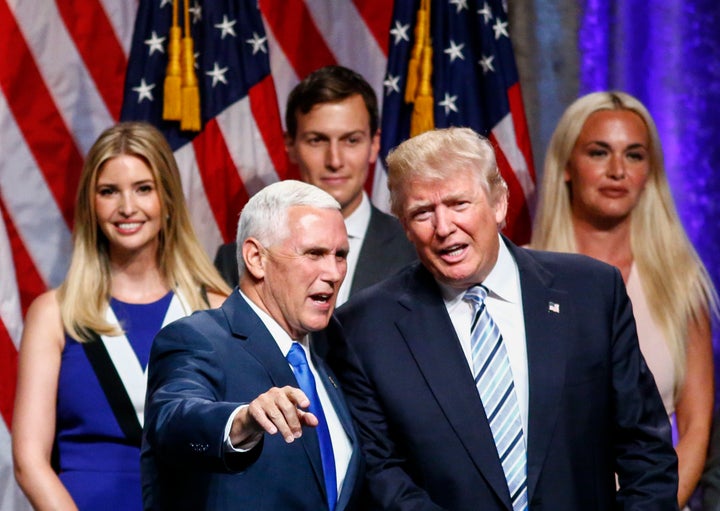 Donald Trump introduced Mike Pence as his running mate at a rambling press conference on Saturday that seemed to focus more on Trump himself than his vice-presidential nominee.
At the New York event, Trump touched on several topics that had nothing to do with Pence. He didn't introduce the governor for nearly half an hour.
Trump bragged that an effort to block his path to the nomination at the Republican National Convention had recently failed. He even took time to mention that a hotel he's building in Washington, D.C. is ahead of schedule (which isn't true).
"I have such loyal, unbelievable people," he said.
Trump went back and forth between touting Pence's accomplishments as Indiana governor and attacking presumptive Democratic nominee Hillary Clinton.
"Mike Pence is a man of honor, character and honesty," Trump said, before pivoting to Clinton. "She's totally bought and paid for by Wall Street, the lobbyists, the special interests. She's crooked Hillary."
He blamed the foreign policy of Clinton and President Barack Obama for the rise of the self-described Islamic State and said Clinton had "gotten away with murder."
At one point in his remarks, Trump wandered so far away from the purpose of the event that he had to remind the audience ― and perhaps himself ― why he was there. "Back to Mike Pence," he said.
Trump ticked off a few of Pence's accomplishments in Indiana: Lowering unemployment, earning a triple-A bond rating and increasing education funding. But Trump also slammed NAFTA and claimed ― falsely ― he was against the invasion in Iraq. He does not share those positions with Pence, who supports free trade and is an unapologetic defender of the war in Iraq.
Trump also forgave Pence for endorsing Sen. Ted Cruz (R-Texas) ahead of Indiana's Republican primary. Trump said that the Indiana governor was under "tremendous pressure from the establishment" and that pence had adequately praised him before endorsing Cruz. "It was the single greatest non-endorsement I've had in my life," Trump said.
Implicitly responding to reports that he waffled on choosing Pence, Trump insisted the governor of the Hoosier state was his "first choice." One of the main reasons he chose Pence was "party unity," he said.
Once his running mate came on, Trump promptly left the stage.
Pence offered a stark contrast to Trump, giving scripted and focused remarks about his accomplishments, humility and making the case for why voters should support Trump.
"The people who know me well know I'm a pretty basic guy," he said. "I'm a Christian, a conservative and Republican, in that order."
This article has been updated to include detailed remarks from Trump and Pence.
Before You Go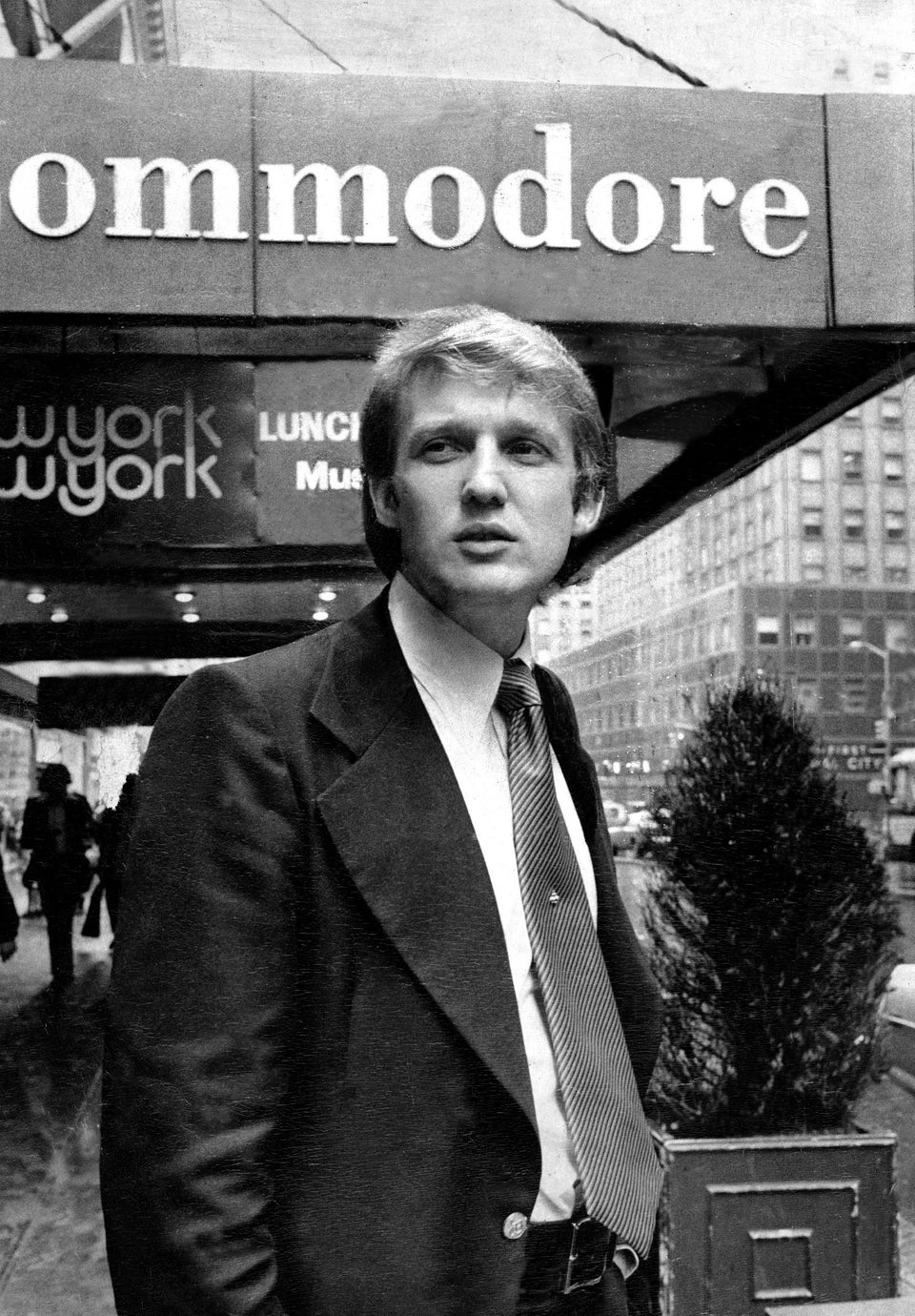 Donald Trump's Hair Evolution
Popular in the Community