After spending the last week criticizing the Bush administration's decision to invade Iraq, Donald Trump won over a significant block of military voters in South Carolina.
The Republican presidential hopeful has repeatedly stressed his opposition to the Iraq War, and during last week's GOP debate accused former President George W. Bush of lying in the lead up to the invasion.
"We spent $2 trillion, thousands of lives. ... Obviously, it was a mistake," Trump said. "George Bush made a mistake. We can make mistakes. But that one was a beauty. We should have never been in Iraq. We have destabilized the Middle East."
Beyond Iraq, Trump has been openly dismissive of people and issues seen as pro-military. He's criticized war-hawk Lindsey Graham as a "nut job" and "one of the dumbest human beings I've ever seen," and pledged to remain "neutral" in negotiations between Israel and Palestine. And at a campaign rally billed as a fundraiser for veterans, Trump said the military isn't very good at winning anymore.
Despite all this, Trump still won the military vote in the South Carolina primary.
Thirty-five percent of primary voters who identified as members of the military or veterans voted for Trump, according to preliminary exit polling. Sen. Marco Rubio (R-Fla.) picked up 23 percent of the military vote, while 21 percent sided with Sen. Ted Cruz (R-Texas). Former Florida Gov. Jeb Bush, meanwhile, received 8 percent of the military vote. (Military voters made up 17 percent of voters participating in Saturday's primary.)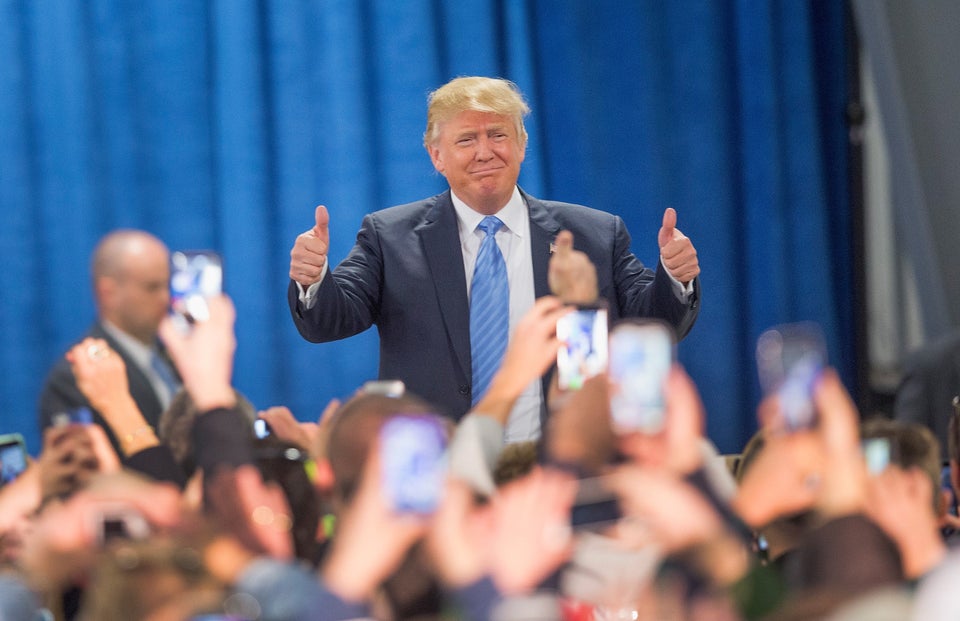 Donald Trump On The Campaign Trail
Popular in the Community