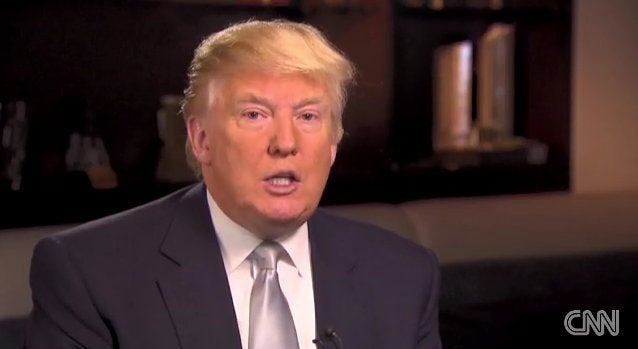 Washington -- Potential presidential candidate Donald Trump says he's a better businessman than possible 2012 rival former Massachusetts governor Mitt Romney.
Trump said during an appearance on CNN's "State of the Union" on Sunday morning that he has a "much, much bigger net worth. I mean my net worth is many, many, many times Mitt Romney."
Here's an excerpt of what Trump had to say in touting his own business credentials:
I've built a great company. And one of the beauties of, frankly, if and when I announce, some time prior to June, you will see how big my company is, because it's much bigger and much more powerful and much stronger than anyone really knows. So you're going to see how good it is. You're going to see how strong it is. It's a big, strong company that I built. And I have thousands and thousands of jobs that I've created over the years...
Trump described Romney as a "small business guy."
Romney is a former venture capitalist with a record of turning around failing companies. While heading Bain Capital, he helped launch the Staples office supply chain, as well as buy Domino's Pizza. Romney invested more than $40 million of his own money in the 2008 race.
As for Trump's own presidential ambitions, the billionaire said he "wished [he] didn't have to" consider mounting a campaign for the White House.
"I'm having a good time," he said of his current life. "I have a great company. I have a very successful show, all of that stuff. ... But I love this country. And if you ask me, what are the odds, I'll let you know some time prior to June. But I will tell you, I am giving it serious, serious thought. And I'm honored by the polls, because people agree with what I'm saying."
Popular in the Community