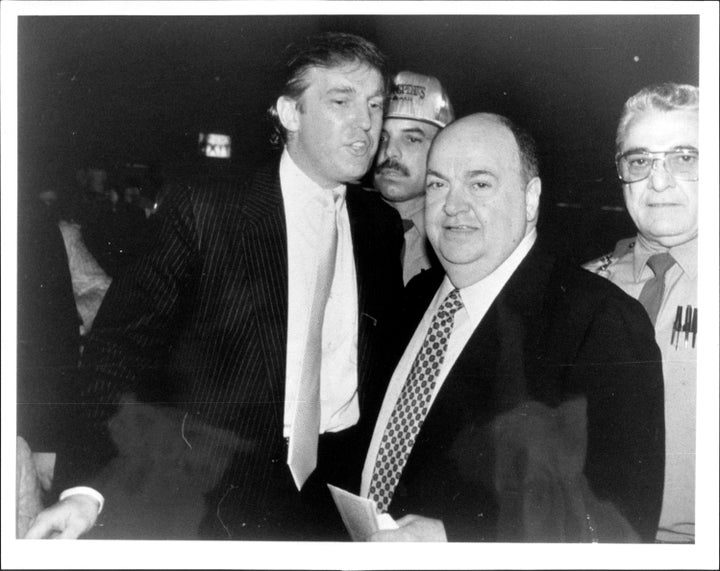 WASHINGTON ― Donald Trump denies that he ever knew Robert LiButti, a reputed mob figure with a penchant for high-dollar gambling. LiButti was a regular at Trump's Atlantic City casino until 1991, when he was banned from New Jersey gaming halls over his alleged ties to Mafia boss John Gotti.
Asked again about LiButti in March 2016, Trump told Yahoo News: "During the years I very successfully ran the casino business, I knew many high rollers. I assume Mr. LiButti was one of them, but I don't recognize the name."
But a new video uncovered Tuesday by Yahoo News shows Trump attending a 1988 "WrestleMania IV" match with LiButti in Atlantic City. The video shows the two together, along with Trump's then-wife Ivana, in the front row for the hours-long event. It wasn't a coincidence they were seated next to each other. LiButti's daughter said she and her father were Trump's guests.
Trump's campaign spokeswoman Hope Hicks told Yahoo News the GOP presidential nominee has attended many events with thousands of people, so there's nothing to see here.
But LiButti, who died in 2014, wasn't just another patron at Trump Plaza Hotel and Casino. He was one of its biggest spenders in the 1980s, and his business was so appreciated that the resort's management routinely accommodated his racist and sexist requests.
New Jersey state regulators launched a 1991 investigation into allegations by nine Trump Plaza employees that the hotel was reassigning black and female casino employees from gaming tables because LiButti wanted white men instead. LiButti regularly berated minorities and women on the Trump staff, calling them the "vilest" names, including "cunt," "black bastard" and "Jew bitch," according to a 1991 transcript from a New Jersey Casino Control Commission hearing.
Trump Plaza was eventually fined $200,000 for discrimination. The hotel was hit with an additional $450,000 fine after the Casino Control Commission discovered that management gave LiButti $1.6 million in the form of luxury cars ― three Ferraris, three Rolls-Royces, a Mercedes-Benz and two Bentleys. LiButti later exchanged the cars for money, which violated state law.
Before You Go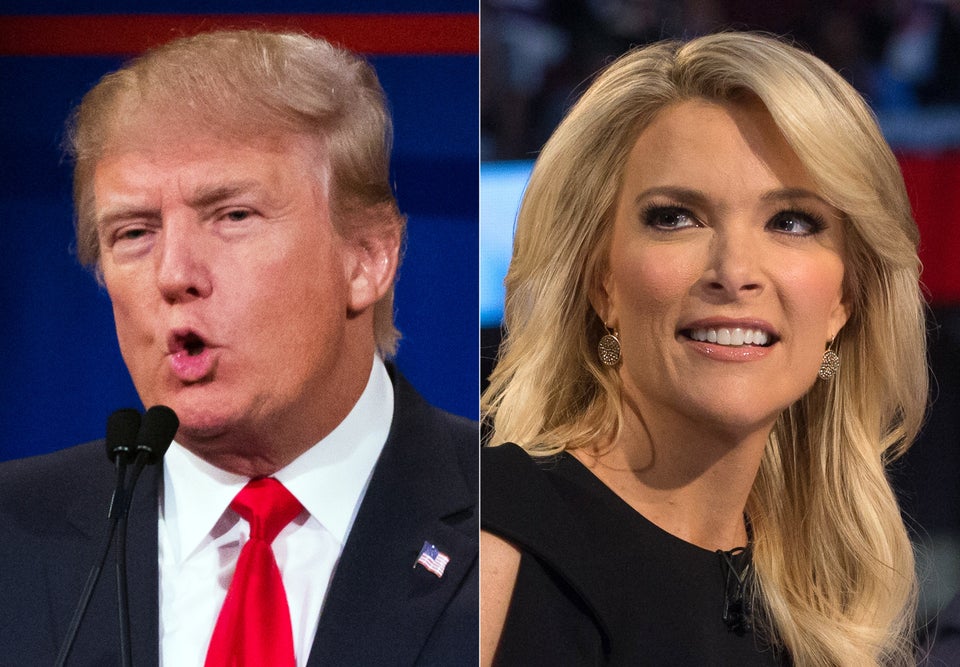 16 Things Donald Trump Has Said About Women, Round 2
Popular in the Community