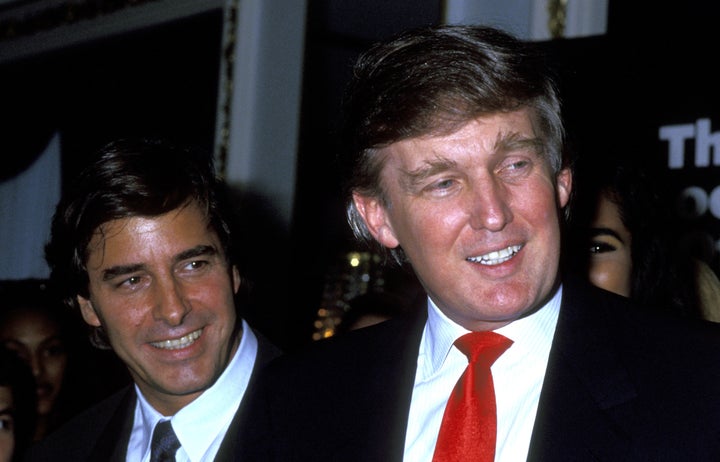 Yet another woman is alleging that she witnessed inappropriate sexual advances by Donald Trump, now the Republican nominee for president.
Lisa Boyne, a health food business entrepreneur, described a disturbing episode in the mid-1990s: While at a restaurant with her and others, she said Trump paraded women in front of their table, looked under women's skirts, and commented on whether they were wearing underwear.
"It was the most offensive scene I've ever been a part of," Boyne told The Huffington Post on Thursday. "I wanted to get the heck out of there."
The story, recounted in detail by Boyne, is another in a growing list of allegations that Trump has engaged in serial sexual assault. On Wednesday evening, The New York Times reported on two women who said they were groped by the real estate mogul ― one during a plane ride more than three decades ago, the other outside an elevator 11 years ago. Another woman told the Palm Beach Post that Trump grabbed her inappropriately 13 years ago. People magazine published a first-person account from writer Natasha Stoynoff detailing how Trump forced himself on her during an interview at his Mar-a-Lago estate.
Trump denied those allegations at a rally on Thursday, accusing the press of trying to undermine his candidacy. "These events never, ever happened," he said.
His spokeswoman, Hope Hicks, told HuffPost that Boyne's story was a fabrication. "Mr. Trump never heard of this woman and would never do that," Hicks said.
Another woman who was at the dinner said she couldn't recall Trump acting in that fashion. However, she did confirm that the dinner took place, acknowledged that Boyne was there and suggested that women were climbing atop tables that evening.
Boyne's allegations also echo the accounts of other Trump accusers, who have come forward since he was caught on a hot mic bragging about grabbing and kissing women without their consent.
The incident she describes took place in the summer of 1996. At the time, Boyne was a 25-year-old think tank employee living in Manhattan who had become good friends with Sonja Morgan, then Sonja Tremont, and now a cast member on Bravo's "Real Housewives of New York."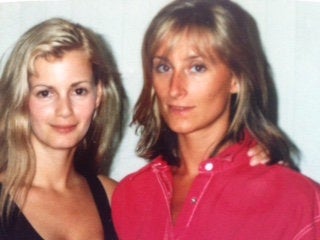 One night that summer, Boyne said that Morgan, who was well-connected in New York's elite social circles, invited her to dinner in Lower Manhattan with Trump and John Casablancas, the famed modeling agent who died in 2013. Trump and Morgan picked Boyne up at her apartment.
According to Boyne, Trump dominated the conversation in the limo, boasting of his sexual conquests and rating their attractiveness.
"He was constantly talking about himself, who he was dating, who he was sleeping with, who he was trying to sleep with," Boyne said. "I just remember feeling very surprised and upset."
Once at the restaurant, the group met up with Casablancas, who had brought along five or six models. It quickly became clear to Boyne that this was an opportunity for Trump to meet young, attractive women. Months earlier, Trump's then-wife Marla Maples had allegedly been caught sleeping with a bodyguard. (Trump and Maples would officially divorce in 1997.)
According to Boyne, the group was seated at a semi-circular table, with the women in the middle and Trump and Casablancas flanking either end. The women couldn't get out of their seats without one of the men getting up ― which they refused to do. Instead, Boyne said, Trump insisted that the women walk across the table, allowing him to peer up their skirts while they did so. Trump "stuck his head right underneath their skirts," Boyne said, and commented on whether they were wearing underwear and what their genitalia looked like.
Boyne said that Trump never made any such advance on her. "I'm not a model. He wasn't interested in me," she said. "He was more interested in my opinion of who I think he should sleep with. I remember that vividly."
Eventually, however, she insisted that the men let her leave her seat. She found a payphone at the restaurant to call her roommate. At her roommate's suggestion, Boyne returned to the table, told the group she wasn't feeling well and went home.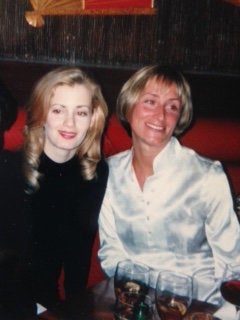 In an interview on Thursday, Morgan confirmed that the dinner took place and even named the restaurant― Raoul's in the SoHo neighborhood of New York. She also confirmed that Trump, Casablancas and several models were in attendance, but she denied any lewd actions on Trump's part.
"I don't remember any of that kind of behavior," Morgan said. "But I have been known to dance on tables."
The roommate Boyne called, Karen Beatrice, said she never heard from Boyne that night, although she did not deny that a dinner took place. Beatrice, who described Boyne as a publicity seeker, added that she once worked as a model and had met Trump as well.
"He was nothing but gracious and charming," Beatrice recalled.
Boyne said she was shocked by Beatrice's refusal to confirm the incident and said Beatrice was one of the few people she had talked to about the incident over the years. She doesn't recall ever talking to Morgan about that night.
As for why she is coming forward now, Boyne said she experienced a "flashback" to that 1996 dinner when she saw a New York Times story in May detailing a number of disturbing stories of how Trump has interacted with women in private. When the 2005 recording of Trump boasting about sexual assault emerged last week, she felt compelled to share her story.
"I met lots of famous, influential wealthy people with Sonja, and none of them were ever as vulgar, as disgusting, as rude, as sexist, such a low excuse for a human being that I've ever met. I was so deeply offended, I felt that like with Bill Cosby, the more people that come forward, the more legitimacy the story will have," Boyne said.
"I find it hard to believe that he's changed," she added. "That was who he was. He was somebody who was interested in women as sex objects and their only merit was their beauty."
Want all the latest news in politics that matters to you? Sign up here to get it delivered straight to your inbox.
Before You Go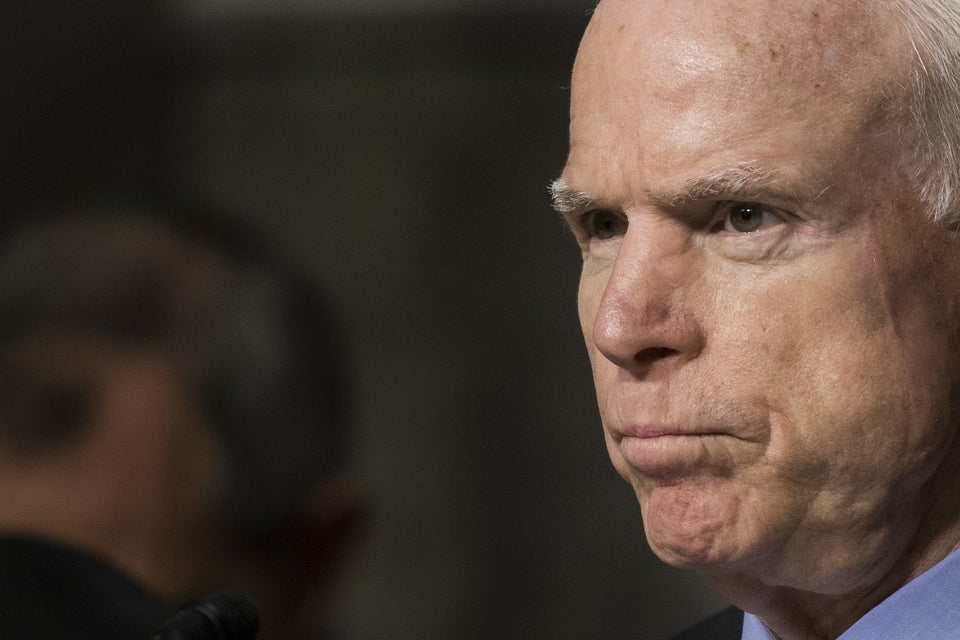 Republicans Who Have Withdrawn Their Support For Donald Trump
Popular in the Community