President Donald Trump acknowledged to Fox News on Thursday that he did stay overnight in Moscow during a 2013 trip tied to the Miss Universe pageant.
"I went to Russia for a day or so, a day or two," Trump said.
"Of course I stayed there. I stayed there a very short period of time, but of course I stayed," he added.
Trump claimed former FBI Director James Comey lied in a memo noting that the president had told him he never stayed overnight in Moscow.
Flight records uncovered by Bloomberg this week show Trump's plane was in Moscow for more than 24 hours during the weekend of the pageant. Thomas Roberts, the host of the pageant that year, told The Daily Beast he could confirm Trump was in Moscow overnight, having seen him both the day before and the day of the Miss Universe broadcast.
The trip was mentioned in a dossier, parts of which remain unconfirmed, compiled by former British intelligence agent Christopher Steele.
Steele's dossier cites claims Trump hired prostitutes while staying at the Moscow Ritz-Carlton in 2013, asking them to urinate on the bed in the hotel's presidential suite. The document also suggests the Russians may have proof of this encounter they could potentially use as blackmail.
Trump denies the encounter ever occurred. Comey has said Trump discussed the claims with him at length, on multiple occasions, while he was FBI director.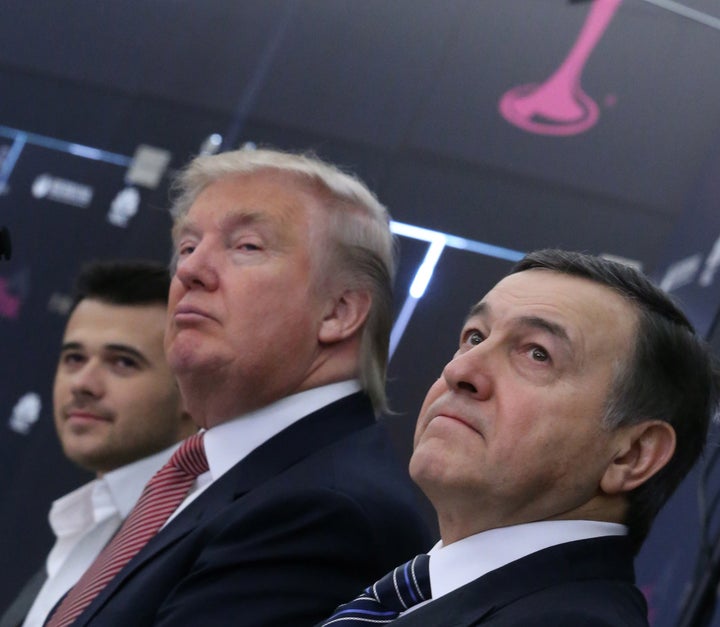 This article has been updated.
CORRECTION: A previous version of this story misattributed a quote from James Comey to President Donald Trump.
Popular in the Community