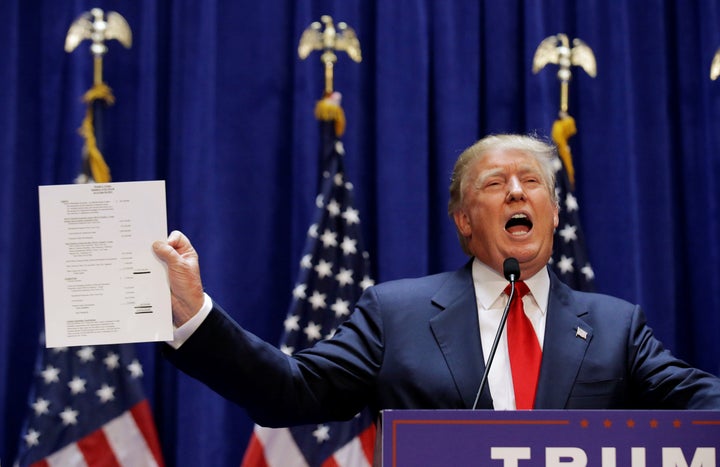 Finally, some good news for everyone unable to get tickets to "Hamilton" -- there's a new musical about one of America's most iconic political figures: Donald Trump.
"Drumpf: The Musical" may soon be heading to several cities, including, if its creator gets his wish, Philadelphia during the Democratic National Convention.
The brainchild of longtime liberal author Bob Kuttner, "Drumpf" is the tale of the real estate mogul's rise through the 2016 Republican primary, concluding with a duel between Trump and Sen. Ted Cruz (R-Texas) at the GOP convention. Think Woodward and Bernstein meet Lin-Manuel Miranda, with a touch of Weird Al Yankovic thrown in.
Kuttner, who co-founded The American Prospect, said he started writing songs after he and his wife saw "Hamilton." He showed them to his son Gabe – an actor, director and producer – who reached out to contacts in the hip-hop community and assembled a cast. And it just kept growing.
"Whenever you think you are writing a parody, Trump actually goes and does it, or even tops it," Kuttner said.
"Drumpf" may be about the GOP's blonde and bombastic presumptive nominee. But stylistically, it's an homage to "Hamilton," down to the opening number, rapped by an incredulous Jeb Bush:
How does a bastard, philanderer, son of a developer,

Man who made his billions on his father's millions

Become reborn, as the champion of the scorned?

A shameless flatterer with shucks and schemes

Manipulating the shattered dreams of the suckers

An atheist, a twice-divorced huckster

A 69-year-old TV codger, a draft-dodger, with bad hair

How does such a man become

America's populist billionaire?
It's also, to a certain degree, an act of journalism -- a long-form piece of liberal commentary set to rap.
When "Drumpf," which follows in the footsteps of other Trump musicals, is complete, Kuttner expects it to run around an hour and 20 minutes. So far, he's written roughly 90 percent of the script and finished 18 songs, out of a likely 25. Ron Wyman, a documentary filmmaker and music videographer, has already made a few of them into videos.
It took Miranda nearly seven years to write his Pulitzer Prize-winning epic. Kuttner only started in March, though to be fair, Broadway isn't yet knocking on his door. He's hoping to debut the full show after Labor Day and have a short run through Nov. 8.
By that point, he hopes "Drumpf" will be "mainly of historical interest" — and not a depiction of a sitting president.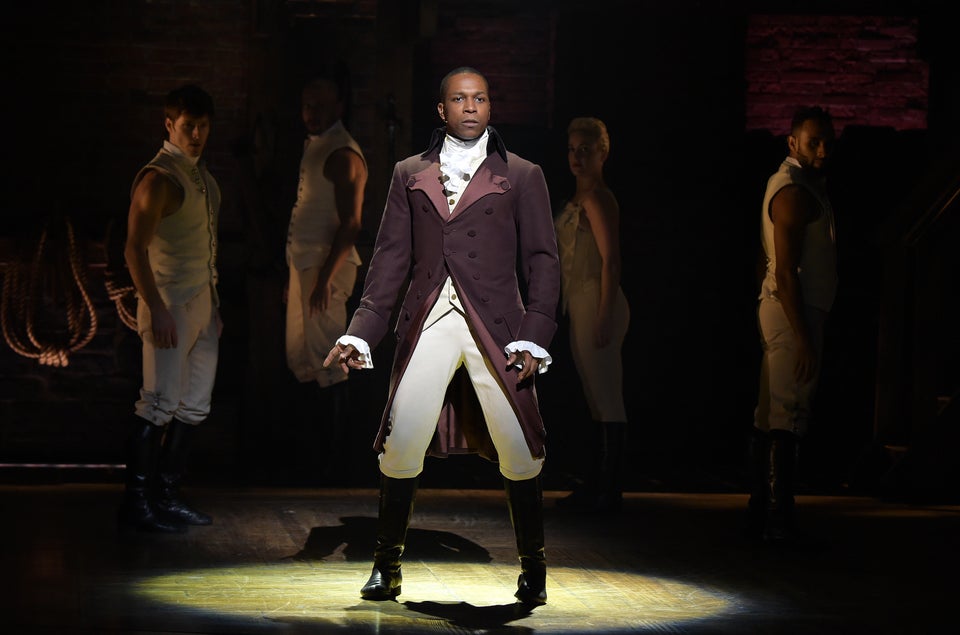 Hamilton
Popular in the Community